North American Cannabis Regulatory Authorities
Hawaii Cannabis Education and Events
Medical Cannabis Day is Tuesday June 14th 2022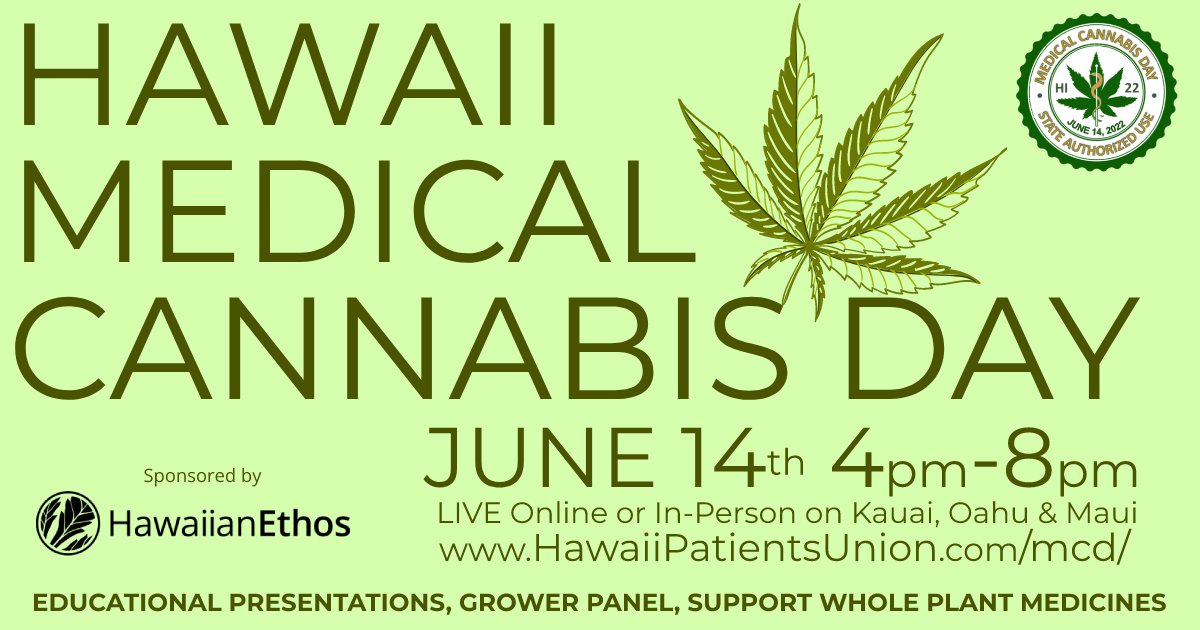 Hawaii's Medical Cannabis Day Event is June 14th
Dozens of presenters and panelists celebrating and honoring medical patients. Patient organizations on each island have organized an epic event. Click the button below to RSVP, upload your video or just indicate your support for patients.
LAST YEAR - Medical Cannabis Day 2021
Hawaii CannShift 2020 LIVE
Hawaii Medical Cannabis Day June 14th 2020
Seeking hosts for local educational, fun and legal farm tours. We handle all the details.

The Hawaii Patients Union meets on the next first Friday of each month. Join the virtual gathering for fun, insights and virtual seed exchange.