What to Expect in Cannabis Real Estate Deals

December 7, 2023

Cannabis real estate transactions can be notoriously complicated – much more so than your average real estate deal. On January 9, 2024, I'll be speaking on a panel called "Navigating Real Estate Issues Impacting the Cannabis Industry" for the Los Angeles County Bar Association, where my co-panelists and I plan on touching on many of […]

Griffen Thorne
Minnesota Adult-Use Cannabis Sales Set for 2025

December 8, 2023

Although Minnesota is currently without an Office of Cannabis Management director, the state's cannabis sale launch window is still aimed at 2025. The post Minnesota Adult-Use Cannabis Sales Set for 2025 appeared first on High Times.

Nicole Potter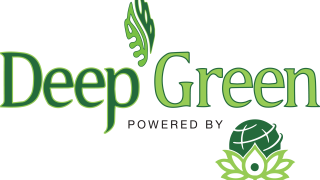 Deep Green and Sticky Finger Seeds announce the next level for superior cannabis cultivar genetics: Deep Green Genetics (DGG). DGG is a collaboration network of
Read More »
Presented by South Maui Gardens
Medical Cannabis Day 2022
Hawaii's Medical Cannabis Day Event was held June 14th on Kauai, Oahu and Maui.
Mahalo a nui loa to the dozens of presenters and panelists who helped us celebrate and honor patients. Special mahalo to the patient organizations on each island that helped organize an epic event. Mahalo Dale Rosenfeld at Joyful Kauai, Jason Hanley at Care Waialua Farm, and Bo, Heather, James and Nick at South Maui Gardens for hosting our event. See you next year!
Medical Cannabis Day 2021
Hawaii CannShift 2020 LIVE
Hawaii Medical Cannabis Day June 14th 2020
Seeking hosts for local educational, fun and legal farm tours. We handle all the details.