Special Mahalo to Our Premier Event Sponsor Mālie Cannabis Clinic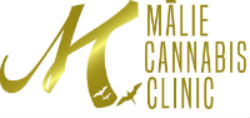 The Mālie Cannabis Clinic was established in 2016 and is the first Nurse Practitioner lead cannabis clinic in the state of Hawaii. Mālie Cannabis Clinic provides medical marijuana evaluations, education, and electronic approval for the Department of Health 329 medical marijuana cards.
Special Mahalo to Our Sponsors
Let's Talk Hemp (LTH) is your online source for hemp industry news, information, education and events. LTH, the premier broadcast outlet for WAFBA and NoCo Hemp Expo, has grown into a multifaceted media platform delivering hemp news, lifestyle and education via the hemp industry's most popular weekly newsletter and podcast series.
Experts Presenting Topics Impacting Hawaii 
Each presenter will provide a window of insights you can apply in your own life, your healthcare and your business. 
Presentations will begin online at 8:45am on Nov. 7th.
A unique, brief keynote address will set the stage for the day.
At 9am presenters will begin sharing their expertise on a variety of topics. Attendees can tune in live via Zoom. If all goes well, the event will also stream live on Facebook and Youtube.
Live presentations will be supplemented with slides and prerecorded videos by presenters. View Topics
All attendees can enjoy a full experience from home. Patients can medicate with less fear. No more hiding in your car between presentations.
If gathering is allowed in your area, grab some friends, put the big screen on the lanai or in the greenhouse and participate in the discussions following the presentations.
Attendance is free on the day of the event.
You can test your internet connection before the event using using Zoom's testing tools. Simply click the event link to access the tools.
Prior to the event we are offering presenters an opportunity to share what their presentation will be about and who will benefit most. So check out our pre-event interviews during the lead up to the event starting Oct. 25th. Get a feel for the presentations you want to watch most and build your own conference agenda.
Anyone can participate in the event on Nov. 7th. Attend using any device anywhere with a decent internet connection. Watch, share ideas, ask questions, meet presenters and other folks like you. If you are gathering around kupuna or patients, use extra precaution. 
The event is free. Donations to the Hawaii Patients Union will be accepted during the event. Presenters will share their contact information so you can contact the brands you want to learn more about after the event.
During the event, live chat will be open for discussion. Public discussion will be monitored by hosts. You can also chat privately using Zoom's chat feature.
Busy on the day of the event? No worries!
All presentations will be recorded and made available after the event. We'll make it easy. But there will likely be a fee to cover the cost of editing and publishing. Presenters may also make their own presentation available for viewing after the event. Check your favorite presenter's website for details.
Virtual events are lasting. Attendees will watch long after event day from more places than ever before. We create a unique event video in post production that features sponsor brands and we allow sponsors to attach pre-recorded videos to the final product. Our subject matter experts "present" their work on a compelling way.
We have found repeat visits from the same IP and sharing that exceeds traditional events. Our website currently receives 4k Unique Visitors from Search resulting in 3.4K clicks for a total of 393K impressions per month. Bottom line, we get your brand noticed and aligned with the hearts and minds of patients in Hawaii. We have packages for all size brands, local and national. Proceeds from this event will support the Hawaii Patients Union 501c3. Get started by calling or txting brent: 808-896-7656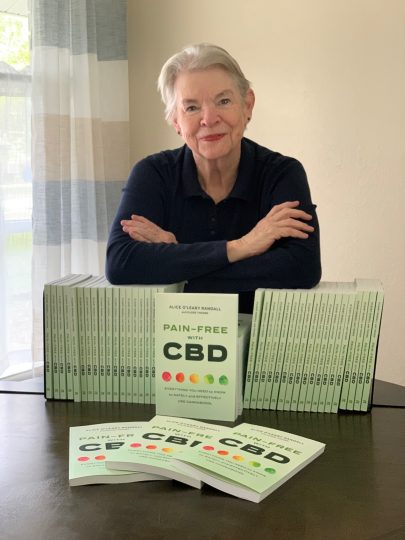 Alice O'Leary Randall is a senior spokesperson for the medical cannabis movement, co-founded in 1976 with her late husband, Robert C. Randall, the first person in the U.S. to legally receive medical cannabis. For more than two decades Robert and Alice worked tirelessly to reform the prohibitions against cannabis. After Robert's untimely death in 2001, Alice became a hospice nurse and later a grief counselor. She retired in 2012 and re-entered the medical cannabis field. She frequently writes and speaks on the issue. Working with Mary's Medicinals of Denver she developed the Cannabis Primer series in 2015 and Mary's Prime Time in 2017, both of which are available at maryspubs.com. She has served on the Board of Directors for American Cannabis Nurses Association and the advisory board for United in Compassion, an Australian medical cannabis organization. Her book, Medical Marijuana in America: Memoir of a Pioneer was first released in April 2014. Her most recent book, released on December 17, 2019, is Pain-Free with CBD, co-authored by Eloise Theisen and published by Rockridge Press.
9:30am HST Presentation – "Women and Cannabis Healthcare"
Me (May) is a Family Nurse Practitioner in Honolulu, Hawaii she is board-certified by the American Association of Nurse Practitioners, and licensed by the state of Hawaii to provide family-centered healthcare to patients of all ages. Her scope of practice encompasses health promotion, disease prevention, diagnosis and management of common and complex health care problems beginning in infancy and continuing throughout the aging process.
Read more about Me's esteemed career and her health and cultural impacts in Cannabis healthcare.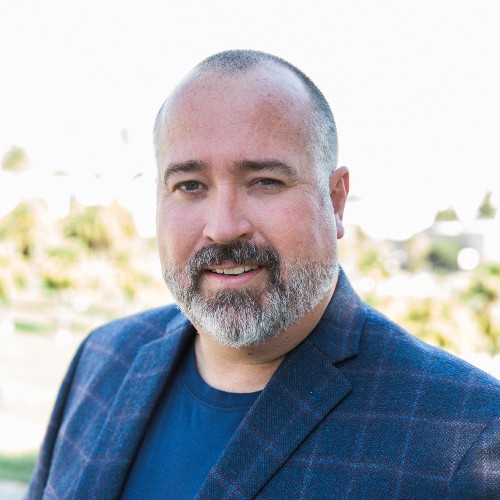 10:00am HST Presentation – "Cannabis Tourism"
Brian Applegarth has led the advancement of cannabis tourism. He founded the California Cannabis Tourism Association and is an expert adviser to MMGY Global and MMGY Travel Intelligence, the world's leading integrated travel and hospitality marketing agency.
Brian is co-owner of Enlightn Strategies, a company that develops and implements data-driven plans for destinations and hotels seeking to capitalize on the CBD, hemp, and cannabis-related opportunities.
Read more about Brian's most recent work and Cannabis industry impacts.
10:30am HST Presentation – "Cannabis Appellations"
Hollie Hall, Ph.D., is a soil and water scientist with expertise in the Adaptive Management of Watersheds. She applies her expertise to support Cannabis farmers to transition into environmentally compliant, water-secure, regenerative agricultural systems. Hollie started a program to develop a scientifically-derived environmental, geographic, and cultural baseline for the delineation of Humboldt's Cannabis Appellations. Her project will support local economy stimulation through the increased value of locally produced cannabis, growth of commercial cannabis-related businesses, and countywide tourism activities.  Hollie owns and operates two natural resources consulting firms, serves as a Board Member for the International Cannabis Farmers Association, is a Humboldt County Fish & Game Advisory Commissioner, and lead researcher for the Humboldt County Cannabis Appellations of Origin Baseline Study.
Read more about Hollie's efforts and impacts in Cannabis farming and appellations of origin.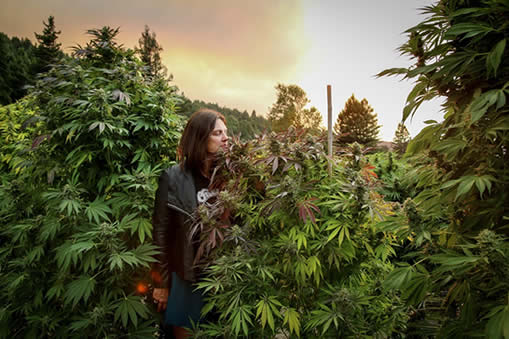 11:00am HST Presentation – "Hemp Farming on Small Farms"
Farmer Tom Lauerman was born and raised in San Diego. He grew up surfing, skateboarding and downhill mountain bike racing which led to a lifelong love of the earth and all things outdoors.
Tom developed a deep appreciation for cannabis. Because of it's miraculous healing ability for sports injuries and it's relaxing proprieties, it's driven Tom's mission to ensure that everyone has access to this amazing plant's many benefits.
Tom's Hemp farm and his passion for growing organic fruits/veggies and organic cannabis continues to expand as he educates people on how to grow organically for themselves.
Read more about Farmer Tom's efforts and vision for Hemp and Cannabis.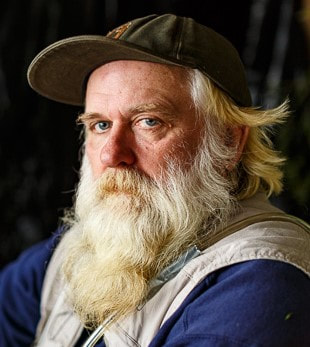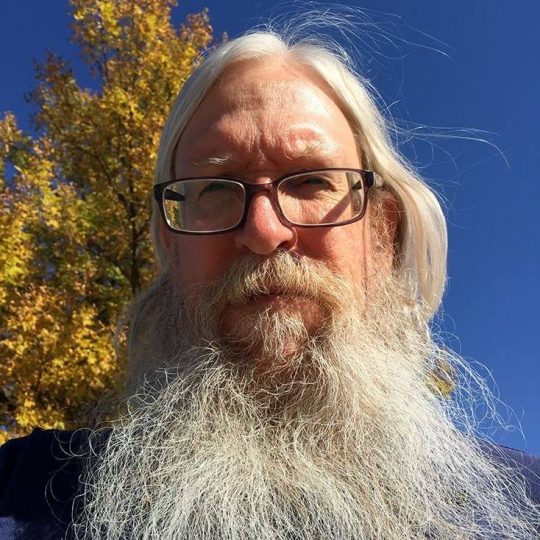 11:30am HST Presentation – "A Federal Exemption for Medical Patients"
Carl Olsen is asking the Iowa Department of Public Health to request acknowledgment from the federal government that Iowa's medical cannabidiol program is exempt from controlled substance restrictions.
The template for that exemption proposal comes from peyote, a psychoactive cactus that's used as a sacrament by some indigenous Americans. While peyote is a schedule I substance like marijuana, federal regulatory code provides a religious exemption for members of the Native American Church to use it.
Olsen wonders if marijuana could be recognized with a similar exemption.
"If a church or a religion is entitled to have a broad exemption like that, certainly a state government has that right," Olsen said at the Aug. 2 Medical Cannabidiol Board meeting.
Read more about Carl's efforts in support of medical Cannabis since his founding of Iowans for Medical Marijuana in 1985.
12:00am HST Presentation – "A Federal Exemption for Medical Patients in Hawaii"
Dr. Otto is a medical doctor who practices Cannabis Medicine and performs certification evaluations for patients who want to enroll in Hawaii's Medical Use of Cannabis Program. He was a member of the original Hawaii Dispensary Task Force and has been involved since 2011 as an advocate for protecting patient rights and expanding awareness about the medical potential of cannabinoids beyond THC. Dr. Otto's current projects include improving medical cannabis best practices in Hawaii and ending the conflict with the federal regulation of the non-medical use of marijuana by means of a federal administrative exemption. Dr. Otto is also the founder of Hawaii Medical Cannabis Day, an event that has been honoring our medical cannabis patients since 2019 by raising awareness about the significance of the day that Hawaii accepted the medical use of cannabis.
View Dr. Otto's documentation and his efforts on his website, Cannabis Healthcare Hawaii.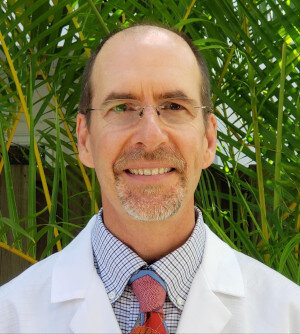 12:30am HST Presentation – "DPFH Legislative Update"
Wendy Gibson R.N/BSN is an American Cannabis Nurses Association (ACNA) member, devoted to ACNA's mission: to advance excellence in cannabis nursing practice through patient advocacy, collaboration, education, research and policy development. She is also a conscientious objector in the failed, racist drug war.
She has worked in the field of health care for over 35 years, 27 of those in Hawaii.  
For the past 6 years, she has served as the Field Organizer for the Medical Cannabis Coalition of Hawaii and The Drug Policy Forum of Hawaii–educating hundreds of health care professionals, and patients— as well as dozens of policy makers — about medical cannabis and Hawaii's drug laws. 
She has served on multiple legislative oversight working groups and task forces; some that helped shape the medical cannabis dispensary program and provide patient protections.
She has over 35 CEU/CME credits in medical cannabis education.  She was a co-presenter at a Hawaii's first cannabis CEU course for nurses, a CEU course for dermatologists as well as a guest lecturer for UH Manoa School of Nursing (CAM program). 
Learn more about Wendy's work with the Drug Policy Forum and her updated Version of the Medical Cannabis Guide for Patients and Health Care Professionals!
1:00am HST Cultivators & Breeders