June 3rd, 2016
https://youtu.be/sjqlBhqwspM?list=PLazGs20ExxjS_j5qTF3oqcQVoaozCbJDK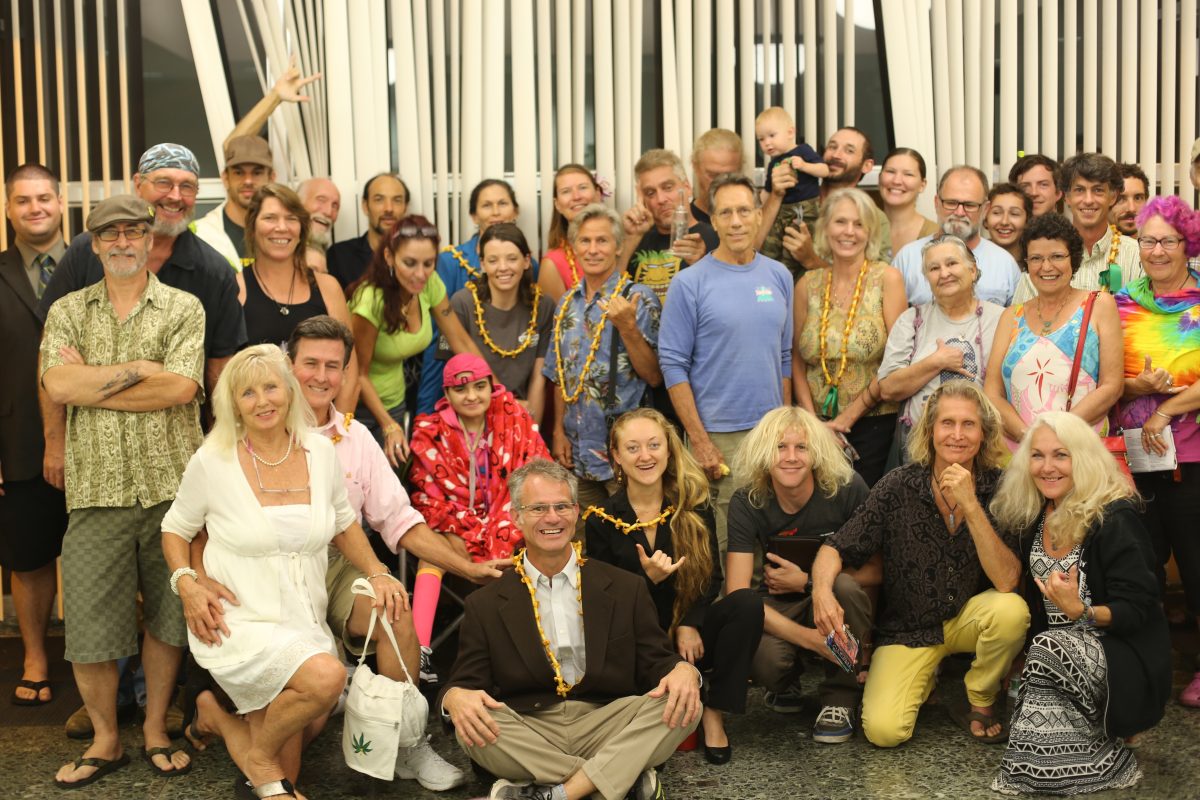 Our second Hawaii Cannabis Event with a goal to bring together Cannabis communities in support of 
Cannabis Education and Awareness. Held at the Hawaii Innovation Center at Hilo, a wide-range of groups were represented with a majority being patients and caregivers. 
Mahalo a nui loa!
Wendy Gibson RN / BSN from Drug Policy Forum of Hawaii and the Medical Cannabis Coalition of Hawaii, Dr. Clifton Otto from The Retina Institute of Hawaii and former Hawaii Dispensary Task Force member, Hawaii State Representative Puna Joy San Buenaventura, Hawaii State Senator Puna Russell Ruderman, Bill Collins from Big Island Extracts, Michael Ruggles (Dad) from Alternative Pain Management Puuhonua, Kumu Dane Silva, Michael Johnson from Green Sun Solutions, Tyler and Chrissie from Hilo Grow Shop, Dr. Denel Andreas and Roger and Share Christie.

About Green Collar Technologies
Green Collar Technologies is a federally recognized, 501c3 non-profit corporation registered to do business in Hawaii and envisioning a global model of sustainability and abundance in Hawaii. We continually improve and deliver our educational initiatives to inspire long term partnerships. together we are creating a eco-conscious, globally-competitive, local workforce. We teach and work, at the Hawaii Innovation Center at Hilo, 117 Keawe Street, #132 Hilo, Hawaii 96720
About Hawaii Cannabis Organization
A patient-focused effort to bring people together, educate, inspire and heal our state through economic prosperity, healthy communities and reduced prescription drug abuse. Patient Services
---
Our second monthly Cannabis Event was held on June 3rd at the Hawaii Innovation Center at Hilo.
Cannabis Education and Awareness
The goal of the event was to bring together Cannabis communities in support of patients and caregivers.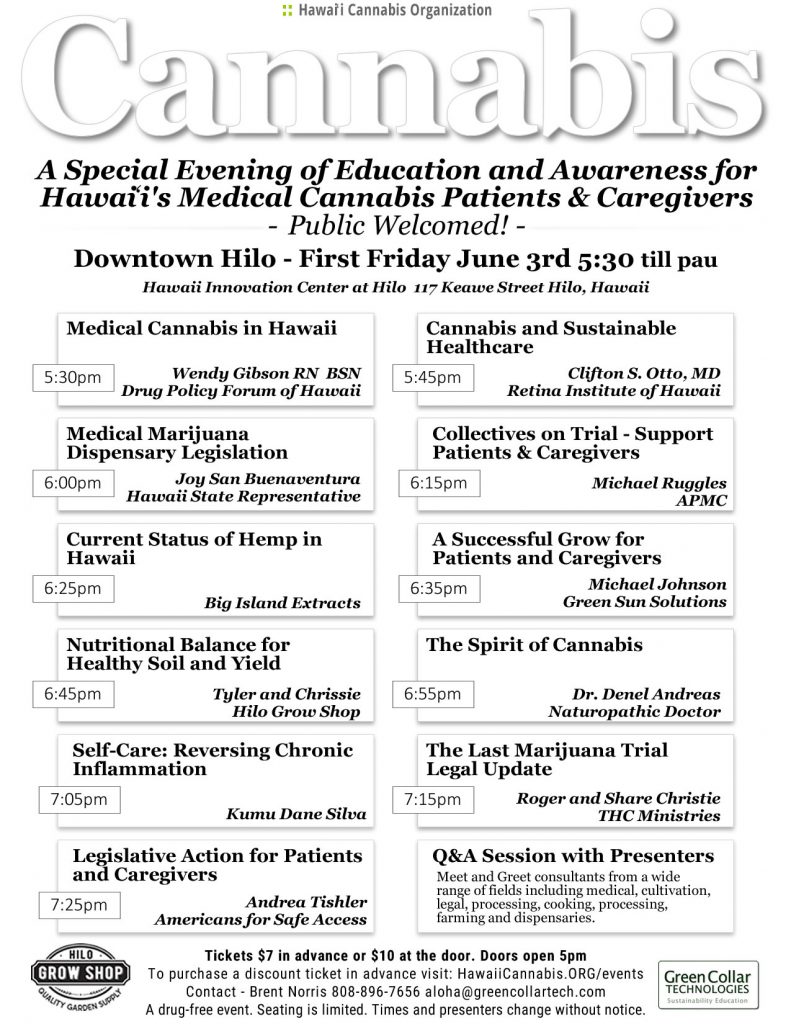 [Click on image for a larger, print version.]