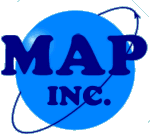 URL: http://www.mapinc.org/drugnews/v16/n507/a08.html
Newshawk: http://www.drugsense.org/donate.htm
Votes: 0
Pubdate: Wed, 27 Jul 2016
Source: Mail Tribune, The (Medford, OR)
Copyright: 2016 The Mail Tribune
Contact:
Website: http://www.mailtribune.com/
Details: http://www.mapinc.org/media/642
Note: Only prints LTEs from within it's circulation area, 200 word count limit
BLACK MARKET THREATENS A LEGAL INDUSTRY
It's been suspected for some time that a lot more marijuana was being produced by medical growers than could be consumed by patients, and now the evidence is beginning to surface.
First came the arrest of a Jackson County dispensary owner in Siskiyou County for allegedly hauling marijuana across the California line for illegal sale.
Now an economic analysis has concluded that a huge percentage of marijuana ostensibly grown in Josephine County for medical patients is instead feeding the black market.
The Grants Pass Daily Courier reports the study, prepared by the consulting firm ECONorthwest on behalf of Grants Pass and Josephine County, estimated 70 percent of the medical marijuana produced in Oregon is not being consumed by patients. The analyst who made that estimate admits it's a guess, but it's probably a fairly good one. And it suggests that those who defend the medical marijuana industry should get serious about cleaning up the image of what is supposed to be a compassionate endeavor.
When Oregon voters legalized marijuana for recreational use by adults, it put state statutes in conflict with federal law, which still considers marijuana illegal for any purpose. Federal authorities told state officials they would take a hands-off approach to what the voters had legalized as long as the state cracked down hard on black-market production that sent marijuana out of state.
The result was a new system of regulation for the medical marijuana industry, which had operated without much oversight for years. Growers and advocates protested that the new rules would jeopardize patients' access to medicine they need to counter the pain of chronic and terminal illnesses.
The ECONorthwest study looked at the number of plants allowed the number of patients, and concluded that large quantities are "disappearing" from the market.
One grower in Williams disputed the 70 percent figure, saying the real numbers are probably reversed. That would mean 30 percent of the crop is being diverted. Even if that's the accurate figure, it's still too much if the goal is a functioning legal marketplace operating in the light of day and accountable to regulators who are trying to keep federal drug agents at bay.
The new world of legal recreational marijuana and stricter reporting requirements for producers of both recreational and medical marijuana will take time to sort out. In the meantime, growers who continue to operate illegally are doing their law-abiding colleagues no favors.
---
MAP posted-by: Jay Bergstrom