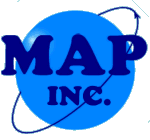 URL: http://www.mapinc.org/drugnews/v16/n564/a09.html
Newshawk: http://www.drugsense.org/donate.htm
Votes: 0
Pubdate: Thu, 18 Aug 2016
Source: Trentonian, The (NJ)
Copyright: 2016 The Trentonian
Contact:
Website: http://www.trentonian.com
Details: http://www.mapinc.org/media/1006
Author: Isaac Avilucea
NJ WEEDMAN TO SUE OVER 'FALSE ARREST'
TRENTON – Ed Forchion once brought new meaning to the words "high culture."
The down-with-earth marijuana activist last year opened his own restaurant, NJ Weedman's Joint, providing Trenton with a unique blend of cannabis and cuisine.
Now, NJ Weedman is coming down from a bad high and looking for the courts to save his life and keep alive his once-bustling downtown Trenton businesses.
Forchion and attorney Edward Heyburn have put the city on notice of their intent to sue over Forchion's "false arrest," which he says tarnished his reputation and cast a police-produced pall over his restaurant, smoke shop and pot temple, according to a tort claim notice obtained by The Trentonian.
In the notice, Forchion said city police and the county drug task force used excessive force during his arrest and "illegally invaded" his businesses during an April drug raid. He was also arrested about two weeks after the raid for alleged cyber-bullying after calling a city cop a pedophile.
Seeking a million-dollar payout, Forchion estimates in the tort claim notice he has lost about $200,000 in revenue following an April 27 drug raid of East State Street businesses, which are across the street from City Hall.
The raid culminated in the arrest of 11 people and the seizure of $19,000 worth of marijuana, officials said.
"It went from a gold mine to a money pit," Forchion told The Trentonian.
Forchion must wait six months before he can formally bring a lawsuit, which is expected to name the city, its police force, city police director Ernest Parrey Jr. and police captain Eldemiro Gonzalez.
Gonzalez is a key figure in a separate federal lawsuit with Forchion that is being litigated with the city.
Forchion sued in March – a month before the raid – accusing the city and police of violating his religious freedom by forcing his pot temple to obey curfew by closing by 11 p.m.
Forchion has mockingly started a social media campaign on Twitter under the hashtag "No chicken wings after 11."
He believes his cannabis temple, the Liberty Bell Sanctuary, is exempt from the city's curfew, which he says is an antiquated law put in place to help deal with the crack epidemic that swept the county in the early 1990s.
Dozens often gathered at the pot temple after 11 p.m. for smoking sessions and it became a target for police.
Forchion faults the city and police for "ruining" his businesses, which local legislators hailed just last year in a joint resolution presented to the marijuana activist symbolizing the "innovation and dedication" that "have been the cornerstone of America's free-market society."
Since that Kumbaya moment, Forchion said he has experienced a wave of police harassment. He said police targeted his businesses since raid, pulling over people leaving his place to check for drugs. Others had their cars towed or were ticketed for petty things like spitting on the sidewalk, Forchion said.
Forchion said his girlfriend and life partner has shelled out more than $7,000 the last two months to pay for rent. He has considered closing his doors multiple times.
A self-described peaceful pothead with Rastafarian roots and political aspirations, Forchion is a celebrity in the cannabis community.
Looking to parlay his bi-coastal following into a successful venture, Forchion took after other famous people who opened restaurants.
His inspiration came from visiting a now-shuttered New Jersey restaurant and sports bar owned by former Giants star linebacker Lawrence Taylor.
Forchion's first mandate as restaurateur in Trenton was all his employees had to fail a drug test.
His stoner crew of seven – laid off or now volunteering because of stagnate business – once served up everything from turkey burgers to veggies dishes during the hopping lunch hour, appealing to those with the munchies as well as health-conscious vegans.
While his business once thrived, racking up more than $1,500 during a busy lunch hour, Forchion estimates he lost about 90 percent of his business after the raid.
Just like the once-beloved NFLer Taylor, who has been dogged by well-documented problems with drugs and tax evasion, Trenton's marijuana activist cannot outrun his past.
He believes his stance on marijuana is consistent with how most Americans view the drug.
He hopes his drug case in Mercer County, which has the potential to be the "Roe vs. Wade case of marijuana," referring to the landmark Supreme Court decision on abortion, proves the hypocrisy of New Jersey's drug laws and paves the way for massive change.
Although many support Forchion's cause, they no longer support his businesses. And he said the city is to blame.
"I felt like I was the city's golden child," he said. "This ruined me. Now, it's taboo, and the city did it on purpose. Once you scare people, they don't come back. … I feel like I'm in Selma, Alabama, in 1961. How come you can go to Taco Bell and get a burrito, but you can't come to Weedman's Joint and get a chicken wing after 11 p.m?"
---
MAP posted-by: Jay Bergstrom