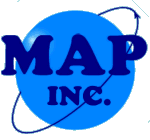 URL: http://www.mapinc.org/drugnews/v16/n500/a11.html
Newshawk: http://www.drugsense.org/donate.htm
Votes: 0
Pubdate: Mon, 25 Jul 2016
Source: Baltimore Sun (MD)
Copyright: 2016 The Baltimore Sun Company
Contact:
Website: http://www.baltimoresun.com/
Details: http://www.mapinc.org/media/37
ONE TOKE OVER THE LINE?
Finding Qualified Men and Women to Serve As City Police Officers Is Tough Enough Without an Outdated Marijuana Policy
The challenge of police recruiting is nothing new. The modest pay, long hours and duties that can be both boring and life-threatening aren't for everyone. In 2000, for instance, New York, Chicago and Los Angeles reported a drastic drop in police applicants and blamed a number of factors, including low officer morale, for their recruitment woes.
But police departments like Baltimore's need more than the usual suspects to walk in their door. Since long before Freddie Gray was placed in the back of that police van, city officials have been pushing for a more diverse Police Department. How much more effective might law enforcement be if its officers truly understood the community they served – if, for instance, they grew up on the same streets they would be asked to patrol?
Last week, Baltimore Police Commissioner Kevin Davis told members of The Baltimore Sun's editorial board that he wants the state commission that sets standards for police recruits to revise its regulations. The problem? Applicants who admit to using marijuana more than 20 times in their lives or five times since turning 21 years old are considered ineligible to become cops.
That restriction is a product of the 1970s and the drug war mentality of the era. Society's views on marijuana use have shifted substantially. At least 19 states, from Alaska to Mississippi ( Maryland included ), have decriminalized pot to the point where first-time possession is the equivalent of a traffic ticket, and a handful have legalized it for both medicinal and recreational purposes.
One study published last year in the Journal of the American Medical Association found that adult marijuana use has doubled since 2002. Attitudes are changing. A survey by Pew Research Center found that a majority of Americans believe the drug should be legalized, and two-thirds consider alcohol more dangerous ( and believe that would still be the case even if possession of marijuana was no longer against the law ).
We don't know how much revising that outdated requirement would boost police recruitment in Baltimore, but we do agree with the commissioner's observation that it's far more important to recruit police officers of good character than "altar boys." We suspect that if a similar policy were imposed on white-collar jobs – if, for example, computer programmers would be disqualified because they took a few too many bong hits in college – Silicon Valley would be boarded up.
The bigger question is this: Exactly what qualities should police be looking for in their recruits? That's the more challenging problem. Here's one possible starting place – empathy and the ability to understand and appreciate the emotions, thoughts and feelings of others. It's that quality that allows police in Wichita, Kan., to respond to a Black Lives Matter protest not by donning riot gear but by staging a cookout and feeding nearly 2,000 people, as they did this month.
It's empathy – and perhaps the kind of cautious and reasoned response Commissioner Davis says he expects of his own officers when they face a potential threat – that might have prevented an African-American caregiver who had been trying to help a severely autistic client last Monday from being shot by a North Miami police officer despite the fact that he was lying in the street with his hands in the air.
After little more than a year as Baltimore's top cop, Commissioner Davis has demonstrated a calm, pragmatic approach to his job. That the city has weathered a series of notguilty verdicts in the Freddie Gray police trials without the kind of unrest that took place last spring is a tribute to his commitment to community policing and willingness to engage city residents, whether in Sandtown-Winchester or Roland Park, and hear their grievances. His efforts to recruit and retain a qualified and diverse class of cadets deserve the support of the Maryland Police Training Commission.
Obviously, this is only one small part of the puzzle, but it's one that's eminently fixable. Broader issues of proper training, compensation and technological support will have to follow. Commissioner Davis is a bridge-builder as well as a native Marylander. We need more such men and women in the rank-and-file – whether they once lit up a reefer or not.
---
MAP posted-by: Jay Bergstrom