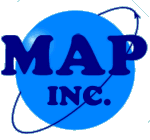 URL: http://www.mapinc.org/drugnews/v16/n493/a05.html
Newshawk: http://www.drugsense.org/donate.htm
Votes: 0
Pubdate: Thu, 21 Jul 2016
Source: Sun-Sentinel (Fort Lauderdale, FL)
Copyright: 2016 Sun-Sentinel Company
Contact:
Website: http://www.sun-sentinel.com/
Details: http://www.mapinc.org/media/159
LOW-DOSE MEDICINAL POT TO BE FIRED UP NEXT WEEK
TALLAHASSEE- The first medical marijuana will be available in Florida next week.
Trulieve, a grower and dispensary based in Tallahassee, said Wednesday that it has received permission from the Department of Health to start selling a strain of the drug low in THC, the chemical that causes a euphoric high. The Florida Legislature in 2014 legalized that variety of cannabis as a medical option for children with severe epilepsy and cancer. This is the first dispensing license fromthe state health department, Trulieve says. "We are happy to announce that we have passed all inspections-from growing and processing to dispensing- and are the very first medical cannabis provider in the state to receive these formal authorizations," Trulieve CEO Kim Rivers said in a statement.
"And we are most excited to get this much anticipated medicine to the patients of Florida," Rivers added.
Cannabis will be available for delivery statewide, as well as at a dispensary in Tallahassee after a grand opening Tuesday, Rivers said.
Full-strength medical marijuana will be available from the company for terminally ill patients in early August.
The much-anticipated announcement is good news for patients after more than two years of waiting as the state's first medical marijuana program went through state rule-making and legal challenges.
Other licensed growers are close to releasing their first products as well. Alpha/Surterra, based in Tampa and Tallahassee, had its first harvest last week.
Florida's medical cannabis program is limited by state law.
A constitutional amendment on the ballot in November, backed by Orlando attorney John Morgan, seeks to expand the program to allow patients with a wider range of conditions access to full-strength medical marijuana.
---
MAP posted-by: Jay Bergstrom