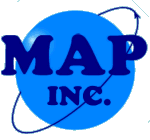 URL: http://www.mapinc.org/drugnews/v16/n496/a02.html
Newshawk: http://www.drugsense.org/donate.htm
Votes: 0
Pubdate: Thu, 21 Jul 2016
Source: Union, The (Grass Valley, CA)
Copyright: 2016 The Union
Contact:
Website: http://www.theunion.com/
Details: http://www.mapinc.org/media/957
Author: Alan Riquelmy
NEVADA COUNTY MARIJUANA: COUNTY RELEASES DRAFT GROW ORDINANCE
Nevada County Supervisors have released a proposed interim marijuana cultivation ordinance in advance of Tuesday's meeting, when supervisors are scheduled to replace their own implemented ban with the new ordinance.
Nevada County officials on Thursday released the interim marijuana grow ordinance that supervisors will vote on next week, a document calling for no residential grows, a maximum of 25 plants in approved zones and a fee structure calling for a per-day, per-plant fine.
Supervisors will hear public comment and vote on the ordinance at its Tuesday board meeting. Discussion on the marijuana ordinance is scheduled for 1:30 p.m.
The draft ordinance comes after three meetings of an ad hoc committee tasked with crafting the new rules. The county created the committee in the wake of the June 7 failure of Measure W. That measure, if passed, would have implemented an outdoor grow ban and limited indoor grows to 12 plants.
An advisory committee is expected to form after Tuesday. That committee will work toward writing a permanent grow ordinance. The process will take months.
Grow advocates and supervisors clashed over plant counts and where grows could occur during the ad hoc committee meetings.
"They're too low," said Patricia Smith, president of the Nevada County chapter of Americans for Safe Access, after seeing the ordinance. "It's not near enough."
The ordinance forbids grows in residential areas. They would be allowed in areas designated as residential and estate, if zoned residential agricultural; and in areas designated agricultural general, agricultural exclusive, forest and timberland production zone, if zoned residential agricultural.
No grows could occur in residential and estate areas on parcels 5 acres or less. A grower could have 12 plants on 5 to 10 acres, though they must be indoors. Parcels over 10 acres could have 16 plants outside, and parcels more than 20 acres could have 25 plants.
Indoor grows would be capped at 12 plants on parcels over 10 acres.
The regulations would differ slightly in the AG, AE, FR and TPZ areas.
In those areas, no grows could occur on parcels 2 acres or less.
Growers could have up to 12 plants indoors on parcels between 2 and 5 acres.
Twelve plants outdoors or indoors would be permitted on 5 to 10 acres.
Ten to 20 acres could have 16 plants, and 25 plants could be on over 20 acres. Only 12 plants could be indoors on parcels over 10 acres.
County officials at first suggested a 16-plant cap before raising it to 20 plants in their last recommendation. The draft ordinance is the first example with a 25-plant cap.
Growers wanted 25 to 50 plants allowed, and 100-square-foot personal grows regardless of zoning.
"I think they'll probably pass it," Smith said of the ordinance. "We'll look to other options."
---
MAP posted-by: Jay Bergstrom