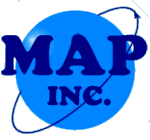 URL: http://www.mapinc.org/drugnews/v16/n498/a05.html
Newshawk: http://www.drugsense.org/donate.htm
Votes: 0
Pubdate: Sun, 24 Jul 2016
Source: Chicago Tribune (IL)
Copyright: 2016 Associated Press
Contact:
Website: http://www.chicagotribune.com/
Details: http://www.mapinc.org/media/82
Author: Kristin J. Bender, Associated Press

MARIJUANA THE FOCUS OF MUSEUM EXHIBIT

OAKLAND, Calif. ( AP ) – It's known as Mary Jane, ganja, Chronic and even the sticky icky and has been featured in countless movies. Now, marijuana is the subject of a contemporary history and science exhibit. "Altered State: Marijuana in California," a one-of-its-kind museum exhibition focusing on the topic, is open through the summer at the Oakland Museum of California.

Set against the backdrop of a California ballot measure this year asking voters to legalize marijuana's recreational use, the exhibition features artwork, political documents and posters, scientific displays, and interactive and multimedia exhibits all meant to spark questions and conversations about the provocative plant.

Highlights of the exhibition include live and preserved specimens of cannabis on loan to the museum, a walk-in installation by artist Cybele Lyle that alters viewers' perspectives of space and time, and a "Cannabis Confessional" that allows visitors to share their private, anonymous thoughts about marijuana.

The exhibition runs through Sept. 25.
---
MAP posted-by: Jay Bergstrom