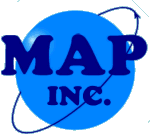 URL: http://www.mapinc.org/drugnews/v16/n519/a03.html
Newshawk: http://www.drugsense.org/donate.htm
Votes: 0
Pubdate: Mon, 01 Aug 2016
Source: Union, The (Grass Valley, CA)
Copyright: 2016 The Union
Contact:
Website: http://www.theunion.com/
Details: http://www.mapinc.org/media/957
Author: Harold Kruger
MAN FACING GROW FINES SUES SUTTER COUNTY
A bedridden man facing fines of $1,000 per day for allegedly violating a marijuana ordinance is suing Sutter County.
Roy Setzer filed his case this week in Sutter County Superior Court, trying to overturn the penalty imposed by a county hearing officer.
His attorney, Charnel James, said a court hearing is scheduled for Monday.
"We're not trying to disrespect the Board of Supervisors, but the county has to adhere to its own regulations as well," James said Wednesday. "That's what this is about. If they want to take away property rights and limit what people can do on their property, they have to follow their own rules to get to that point."
The Sutter County Board of Supervisors in March adopted an urgency ordinance regulating marijuana grows in the unincorporated county. Outdoor cultivation is prohibited.
Chuck Smith, the county's public information officer, said in an email on Thursday the county doesn't comment on pending litigation.
In his legal filing, Setzer said he was hospitalized earlier this month in Chico when a code enforcement officer arrived at his property on South Township Road and issued a notice of violation. Setzer had been suspected of growing medical marijuana in violation of the county ordinance, based on what the legal filing said was "aerial photographs."
According to James, the county can only inspect properties for marijuana violations after obtaining permission from the property owner, or if the marijuana can be seen from the public right of way, or if a neighbor complains.
A code enforcement officer arrived at the property on July 11 and entered over the objections of Setzer's niece, the only person home.
She "told officers they could not open the back gate," the filing said. "Officers ignored her and entered the backyard. A notice of violation was then given to ( Setzer's ) niece despite the fact she was not an occupant of the home and no other previous attempts to serve ( Setzer ) were made."
The legal filing, known as a writ of mandamus, said the code enforcement officer "conducted a warrantless search … without ( Setzer's ) knowledge or permission."
Last Monday, according to James, a hearing was held before a county abatement officer, who imposed the $1,000 daily fine.
"We asked them to continue the hearing because of ( Setzer's ) medical condition. They refused to continue it," James said.
The attorney said she had "no idea" how the abatement officer, a county employee, could be considered an independent hearing officer.
In his declaration, Setzer said he remains "under ordered bed rest and in-home care due to my medical condition. I am not allowed to leave my bed/home without medical authorization."
---
MAP posted-by: Jay Bergstrom