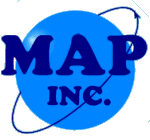 URL: http://www.mapinc.org/drugnews/v16/n509/a06.html
Newshawk: http://www.drugsense.org/donate.htm
Votes: 0
Pubdate: Thu, 28 Jul 2016
Source: Press Democrat, The (Santa Rosa, CA)
Copyright: 2016 The Press Democrat
Contact:
Website: http://www.pressdemocrat.com/
Details: http://www.mapinc.org/media/348
Author: Clark Mason
CLOVERDALE LOOKING TO IMPOSE MARIJUANA BUSINESS TAX
Cloverdale this week took the penultimate step to becoming the first city in Sonoma County to impose a local tax on marijuana-related businesses.
With medical marijuana becoming more regulated and with the likelihood California voters will legalize pot in November, Cloverdale is looking to capture some of the revenue to bolster its anemic budget.
The City Council on Tuesday informally agreed to place a measure on the November ballot asking voters to approve a tax on cannabis operations to benefit the city's general fund to pay for essential services such as police, streets, parks, libraries, senior and youth programs.
The council is scheduled Aug. 9 to formally place the measure on the ballot.
The city currently prohibits medical marijuana dispensaries and commercial medical marijuana activity, but that's expected to change if voters give a green light to the cannabis tax.
Speakers at Tuesday's meeting voiced support for the tax, but also urged the council to proceed slowly with the number of businesses that could be permitted.
"It's incumbent upon us to make sure we don't have a marijuana shop every other door," said Councilman Gus Wolter.
While it's unclear how much revenue the maximum 10 percent tax on gross sales would raise, city officials estimate it could be $150,000 annually from just one dispensary.
Mayor Mary Ann Brigham said it's possible a couple of dispensaries might be allowed, although it's still to be determined whether they would go downtown, or in a commercial area.
The city is also looking at imposing the tax on commercial cultivation operations, distribution, delivery and testing businesses.
For a city with an approximate $5 million general fund and paltry reserves, the cannabis tax represents a potentially significant source of revenue.
City Manager Paul Cayler said no one knows how big the marijuana industry is, or how many businesses could be established in the city.
"There is a huge market for marijuana that exists in this region," Cloverdale resident Steve Nurse told the council, adding there is an existing distribution and marketing network and "huge customer base."
City officials on Tuesday weighed how to collect the taxes from growers and distributors who tend to operate on a cash basis because federal banking regulations treat marijuana proceeds as illegal gains.
City Attorney Jose Sanchez said the tax would likely be collected in monthly payments, with the city meeting cannabis business representatives at the bank, where presumably the money would be transferred into a city account.
There are at least 18 cities in California with cannabis taxes on the books, according to a report compiled by Cloverdale officials.
Some cities have a tax in place, but don't levy it because they don't allow marijuana businesses. And some municipalities only tax dispensary sales.
Council members agreed the tax on gross sales could be as high as 10 percent but there would be a sliding scale, depending on the type of business.
In some cases, a retail operation like a dispensary could pay the 10 percent business tax, plus an 8.25 percent sales tax.
The state, which also is implementing a comprehensive system governing marijuana businesses, approved an additional 15 percent excise tax on medical marijuana, which would apply to recreational marijuana as well, if adult use is legalized.
"There is a great fear among supporters of cannabis enterprise that everyone will pile on state and local taxes," Cayler said Wednesday. "Medical marijuana advocates want to become legal. They want to come in out of the dark," he said, adding that if taxes are too high, people will continue to operate through the black market.
Councilman Wolter suggested last month that medical marijuana should be treated differently when it comes to taxation.
"I'm not sure I like taxing someone who uses it as medicine, versus someone who uses it as recreational," he said. "There should be somewhat of a distinction."
While speakers at council meetings generally have voiced support for the cannabis tax, there was one dissenter Tuesday who worried cannabis businesses will simply set up shop outside city limits to avoid the tax.
But Councilman Wolter said the county is also expected to eventually impose a cannabis tax.
Councilman Joe Palla said it is important for Cloverdale to get a tax in place, which can be reviewed after the county and other cities impose cannabis taxes, as anticipated.
In Mendocino County, voters will see two competing marijuana tax initiatives on the November ballot.
---
MAP posted-by: Jay Bergstrom