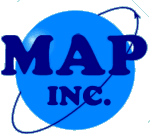 URL: http://www.mapinc.org/drugnews/v16/n500/a06.html
Newshawk: http://www.drugsense.org/donate.htm
Votes: 0
Pubdate: Mon, 25 Jul 2016
Source: Chico Enterprise-Record (CA)
Copyright: 2016 Chico Enterprise-Record
Contact:
Website: http://www.chicoer.com/
Details: http://www.mapinc.org/media/861
Note: Letters from newspaper's circulation area receive publishing priority
Author: Dan Reidel
BUTTE COUNTY SUPERVISORS TO DECIDE NEXT STEP ON POT INITIATIVE
Oroville – Pot proponents lost in the June election, but that hasn't stopped them from getting another initiative before the Butte County Board of Supervisors.
The board will have to make a decision on the initiative Tuesday, along with mulling over an extension on a tax in Gridley and Biggs, increasing salaries for position in human resources and providing direction on green waste disposal at the dump.
Marijuana activists suffered defeat on two ballot measures in the primary election earlier this year, but after getting nearly double the required signatures, the supervisors have to act on a new proposed initiative to relax growing restrictions, allow commercial growers and return dispensaries to Butte County.
The elected officials have three options:
Pass the initiative as written
Place it on the November ballot without changing anything
Ask for a report detailing the impact on the county
If the board chooses the third option, the timeline gets complicated.
Casey Hatcher, Butte County's public information officer, said if a report is ordered, county staff would have to complete and present it to the board when the supervisors meet on either Aug. 9 or Aug. 23.
After a report is presented to the board, it has 10 days to either approve it, or turn it into a measure and put it on the ballot. But, according to the California Elections Code, the supervisors must complete the process at least 88 days before the election.
To get on the Nov. 8 ballot, the board would have to agree to send it to the election at the Aug. 9 meeting because the 88-day cut-off is Aug. 12.
That might not happen either, since, according to the "County Initiative Handbook" published by the Butte County Clerk-Recorder, the elections office needs 105 days to get a measure approved by the Board of Supervisors onto a ballot, making the deadline Tuesday.
Hatcher said the cost of a report would vary depending on what the board ordered, but she did not anticipate needing an outside consultant, which means county staff would be able to complete it.
Of course, the board could avoid dealing with deadlines, ordering reports and worrying about cost of reports by either approving the initiative or sending it to the election, but government has never been known to move quickly.
Another ballot initiative that followed a similar timeline was Measure E which created a ban on fracking in Butte County.
The Board of Supervisors failed to complete the process in time for the election in 2014, and the fracking ban proposal had to wait until the primary election this year.
The board could also call for a special election if the members cannot turn the initiative into a measure in time, but special elections are rare in part because of the cost, and Hatcher said she did not expect the supervisors to call a special election.
The meeting is 9 a.m. Tuesday at the Board of Supervisors Chamber, 25 County Center Drive.
---
MAP posted-by: Jay Bergstrom