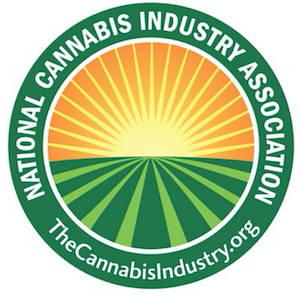 The National Cannabis Industry Association (NCIA), the only national trade association for legal marijuana businesses in the U.S., will host a two California Cannabis Caucuses on Tuesday, July 26, in Santa Monica, and on Thursday, July 28, in Oakland. The events will be co-hosted by the California Cannabis Industry Association.
Cannabis Caucuses are educational and networking events designed to update cannabis professionals on the latest in policy and industry developments, while helping connect local cannabis business leaders.
Featured speakers for the Santa Monica event include Josh Drayton of the California Cannabis Industry Association and Bethany Moore of NCIA. Featured speakers in Oakland include Amanda Reiman of the Drug Policy Alliance, Nate Bradley of the California Cannabis Industry Association and Aaron Smith of NCIA.
NCIA's Quarterly Cannabis Caucus event series educates, connects, and inspires attendees, with a customized state and federal policy briefing and meaningful networking opportunities with regional and national industry leaders. The Cannabis Caucuses are held in the cannabis industry's twelve most active regions during the first month of each quarter.
This event is FREE for current NCIA members and open to other cannabis industry professionals for a donation of $50.
Tuesday, July 26
NCIA's Southern California Cannabis Caucus
6:30pm – 9pm
Real Office Centers
604 Arizona Ave.
Santa Monica, CA 90401
Thursday, July 28
NCIA's Northern California Cannabis Caucus
6:30pm – 9pm
Gateway Cannabis Accelerator
330 2nd Street, 3rd Floor
Oakland, CA 94706
Online registration for Quarterly Cannabis Caucuses is available at http://thecannabisindustry.org/events.
The California Cannabis Caucuses are sponsored by MJ Freeway, Cannasure Insurance Services, LivWell Enlightened Health, and CannaRegs.