THE LEAFLY LIST: COLORADO
September 2016
The Leafly List ranks the top dispensaries and retail stores in each of the major North American cannabis markets every month. This region-specific version is designed to provide helpful, community-based information for cannabis consumers looking for the most relevant dispensaries in Colorado. It highlights the most talked-about locations in the state based on customer feedback metrics* and reviews of each location's quality, service, and atmosphere. Check out the Leafly List FAQ for more information on how dispensaries are ranked.
The Leafly List is based on 100% objective customer feedback and data collected by Leafly. Businesses CANNOT pay for a spot on the list.
1569 S Colorado Blvd Denver, CO
Preferred Organic Therapy is a recreational and medical cannabis dispensary based out of Denver. Its vision is to empower patients with a revolutionary approach to maintaining wellness for the mind and body. Stop by and chat with the professional, knowledgeable staff to find the right cannabis for you.
Index: 93.29
Last Month: #1
What People are Saying:
"Awesome service. Knowledgeable. Took his time. Good deals and discounts available. Will definitely be coming back! Wonderful staff and store." –hannad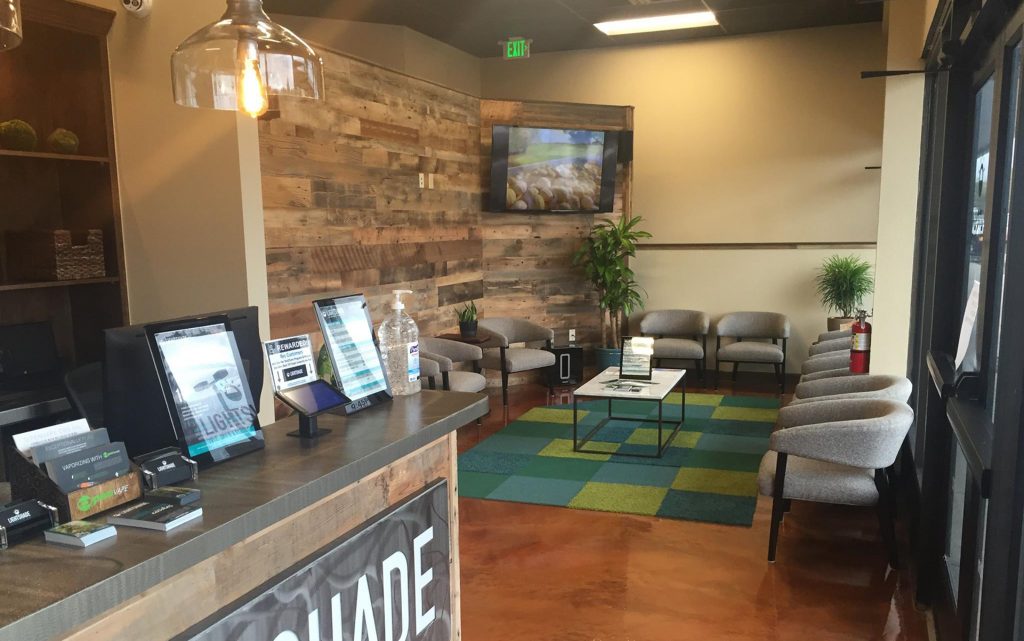 Established in 2011, Lightshade is known for its high-end genetics and potent cannabis. Among its locations, the Iliff store stands out for having a personable staff that customers depend on in selecting the best products for their needs from the extensive, varied menu.
Index: 92.45
Last Month: #198
What People are Saying:
"I enjoy coming to this lightshade. I see familiar faces newish strains and the atmosphere is always chill and I always leave with satisfaction with my choice!! I definitely recommend this new location!!!!" –ccdahybrid1993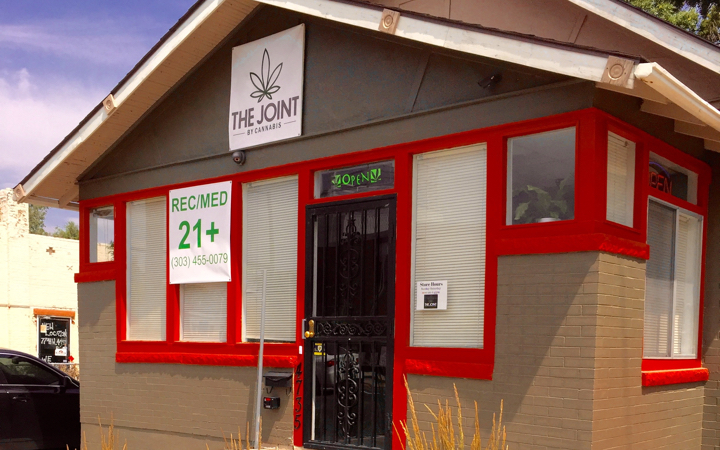 The Joint serves medical and recreational cannabis consumers alike from their location on West 38th Avenue near downtown Denver. Its signature strain offering, Voodoo, is always on the menu, and keeps patrons coming back for more.
Index: 91.74
Last Month: #2
What People are Saying:
"Everyone I've talked to has been helpful and friendly. Great prices and deals! Awesome daily deals, definitely check em." –benzamora
L'Eagle cultivates all of its own cannabis in-house, using professional horticulturalists who specialize in organic and sustainable growing. All of the location's flowers are pesticide-free, and L'Eagle even offers to pay the tax for all local Colorado residents. Its slow-dried cannabis is cured for a minimum of 60 days, helping each strain reach its full potential.
Index: 91.19
Last Month: #7
What People are Saying:
"Awesome! Super clean and friendly. Very informative. Great deals and prices, high quality product." –GodsLove307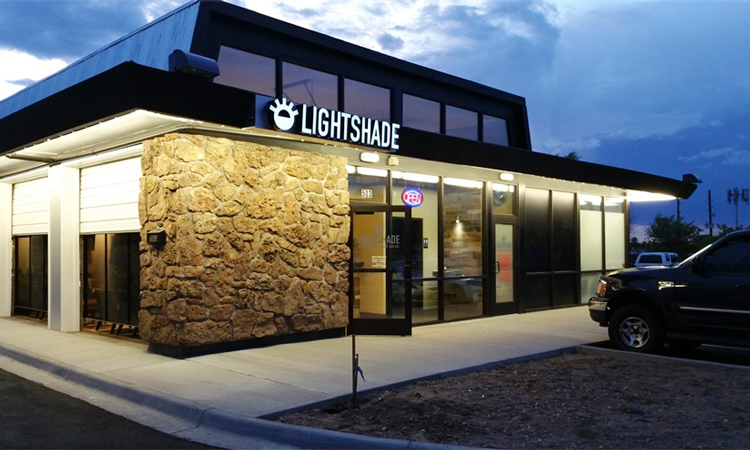 Established in 2011, Lightshade is known for its high-end genetics and potent cannabis. With four locations to chose from, you're sure to find a Lightshade in your neighborhood. Come see why the team at Lightshade says "the difference is night and day."
Index: 91.16
Last Month: #6
What People are Saying:
"I was referred here by a friend and now it's the only place I go. I live on Parker Rd and love the Havana location for its really good service and convenience. The selection is the best!" –CashMonie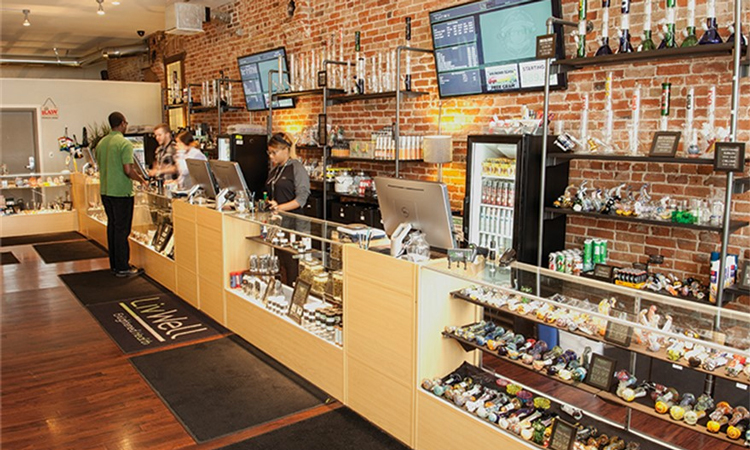 With a growing number of LivWell locations throughout Colorado, you're sure to find one in your neck of the woods. Its Broadway shop sits in a historic building constructed in the 1890s and is equipped with 16 budtender stations to serve cannabis consumers in an efficient fashion, even when busy.
Index: 90.07
Last Month: #22
What People are Saying:
"It's like willy wonka and that gosh dang chocolate factory. So much to see and flowers are great. Reasonably priced. Would def come back." –chefSouffle
4380 E. Alameda Ave Denver, CO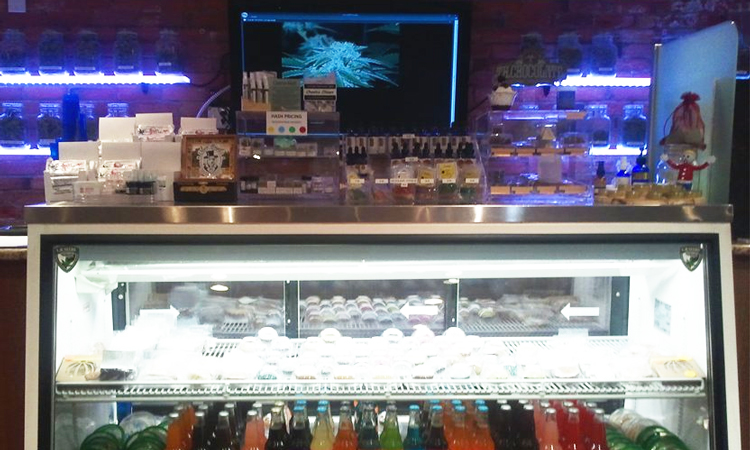 Kind Love serves top shelf cannabis, concentrates, and edibles in a comfortable and upscale environment. With a focus on meeting the needs of medical marijuana patients, Kind Love's budtenders give each visitor an individual consultation to find the right strains and products for their specific ailments.
Index: 89.74
Last Month: #4
What People are Saying:
"The BEST place to buy. Very clean and fresh with an awesome selection. Exceptionally friendly, knowledgeable people." –Alambiotte
900 N College Ave Fort Collins, CO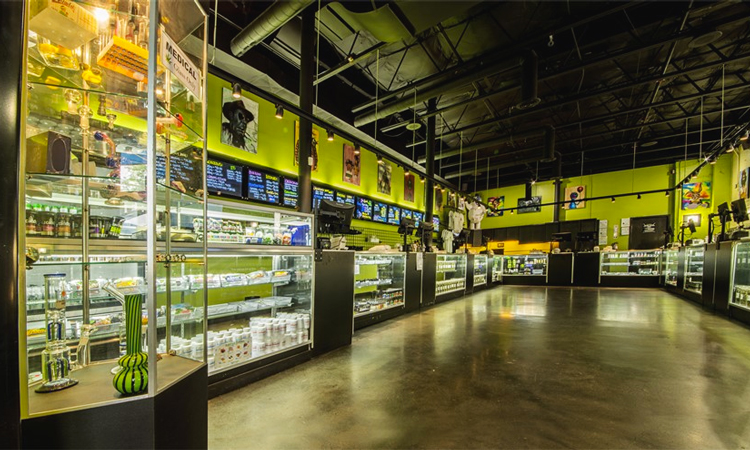 Infinite Wellness Center stands on three pillars: offering the best products, with the best prices, and all with the best service. Its professional environment is matched by its competitive pricing that offers affordable options for consumers of every income level.
Index: 89.63
Last Month: #18
What People are Saying:
"With decent pricing and excellent quality, Infinite Wellness is one of the best dispensaries in Northern Colorado. I found the flux shatter to be especially pleasing." –soundsquared
2119 Larimer Street Denver, CO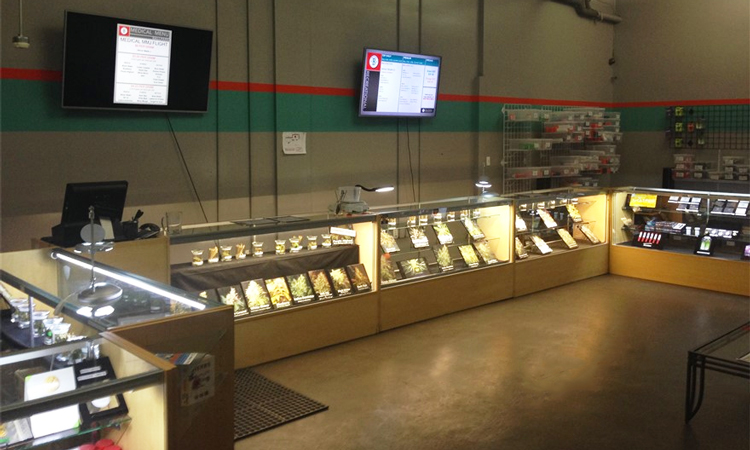 Ballpark Holistic Dispensary is located in the heart of downtown Denver, just two blocks from Coors Field. It caters to a wide variety of holistic needs and serves both medical and recreational consumers, offering an expansive menu and free parking across the street. Visit its Leafly menu to pre-order your favorite strains today!
Index: 88.95
Last Month: #9
What People are Saying:
"I've been to several different dispensaries and love the variety of products and knowledge available by the proliferation throughout Denver. However, regardless of where I may be headed to or from, when I'm in town, stopping at Ballpark is an absolute priority for me. I've visited quite a few places but none are as approachable and consistent–important for a traveling out of towner like me–as Ballpark is. I always come here and it remains the only recommendation that I give friends and colleagues when asked. In fact, I'll be back in town this weekend and bringing several friends for their first time." –DankGoogler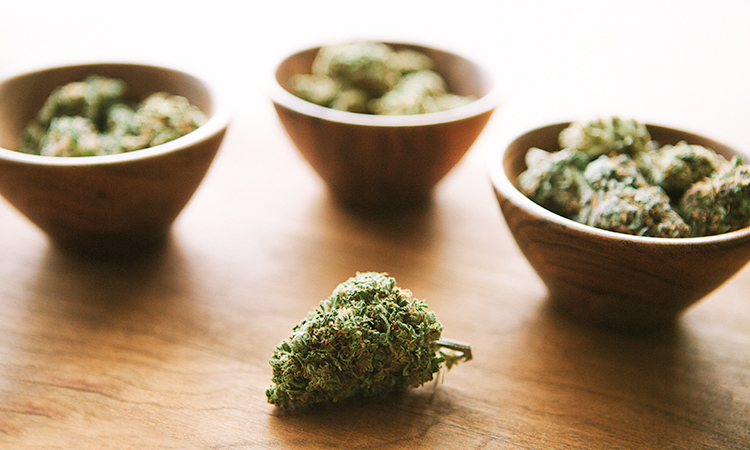 Botanico is praised for its consistency and superior quality. Its cannabis is accessible to all, with an exceptional price-to-quality ratio and an expansive menu that will surely have something you're looking for.
Index: 88.82
Last Month: #5
What People are Saying:
"I visited Botanico for the first time last weekend after doing an online search for the best live resin in Denver. Look no further, it's here!!! I picked up a gram each of three different strains and none of them disappointed; I'll even go on to say that the Green Crack was the best sativa concentrate I've had to-date." –TonyLobelt
Previous Colorado Leafly Lists
The Leafly List in Other Regions
Don't see your favorite dispensary on the list? Make sure you follow, rate, and review your favorite cannabis locations to let the world know where to find the best cannabis products, service, and atmosphere.
Want to see your business on the Leafly List?
*The September 2016 Leafly List uses customer service metrics from August 2016