THE LEAFLY LIST: OREGON
October 2016
The Leafly List ranks the top dispensaries and retail stores in each of the major North American cannabis markets every month. This region-specific version is designed to provide helpful, community-based information for cannabis consumers looking for the most relevant dispensaries in Oregon. It highlights the most talked-about locations in the state based on customer feedback metrics* and reviews of each location's quality, service, and atmosphere. Check out the Leafly List FAQ for more information on how dispensaries are ranked.
The Leafly List is based on 100% objective customer feedback and data collected by Leafly. Businesses CANNOT pay for a spot on the list.
4160 SW 109th Ave Beaverton, OR
Beaverton's first dispensary is conveniently located down the street from Beaverton Town Center, near Home Depot and Target. Its high-quality cannabis combined with its mission to educate its patients and recreational consumers make this location stand out as a top option.
Index: 90.04
Last Month: #5
What People are Saying:
"Had a great customer experience at Growing Releaf. Checking was a breeze and I was given a tour of the business right at the start. Satisfied with my purchase. Good dispensary and good people." –brucepow
3609 SE Division Street Portland, OR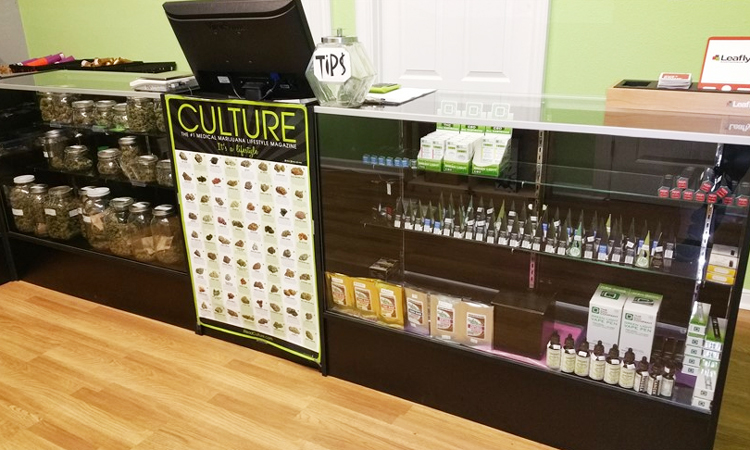 Brothers Cannabis Club was established in 2010 and has been dubbed Portland's oldest dispensary. It's known for its top-quality flowers from local growers, and its knowledgeable budtenders are friendly and welcoming. Brothers Cannabis Club is cash only, but luckily the location has an ATM if you need it.
Index: 89.82
Last Month: #1
What People are Saying:
"Knowledgeable and friendly crew. The staff here is dope much like the buds and products they carry. My favorite thing is to ask my favorite budtenders to surprise me and give me what they've been smoking on." –ZakSeth
214 NW Couch Street Portland, OR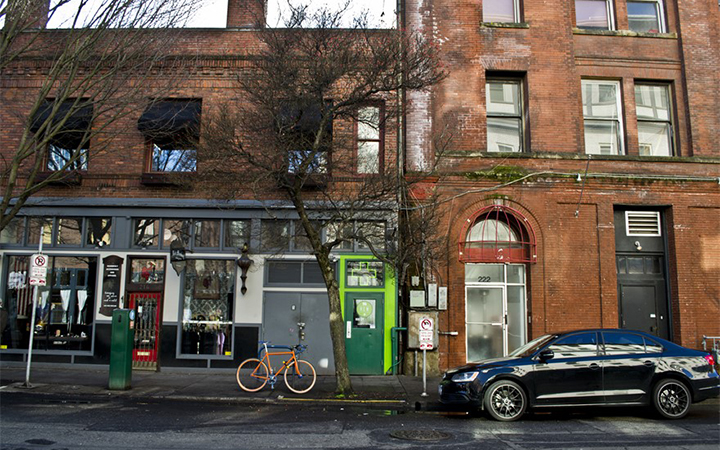 Rose City Wellness Center, located at the heart of downtown, is proud to be one of the first dispensaries in Portland. Opened in 2011, the location has built a loyal following by selling high-quality flower, concentrates, and more in a safe and comfortable atmosphere.
Index: 88.84
Last Month: #10
What People are Saying:
"Very nice, friendly, fast service. Have all strains at good prices. I'll be back." –robm49us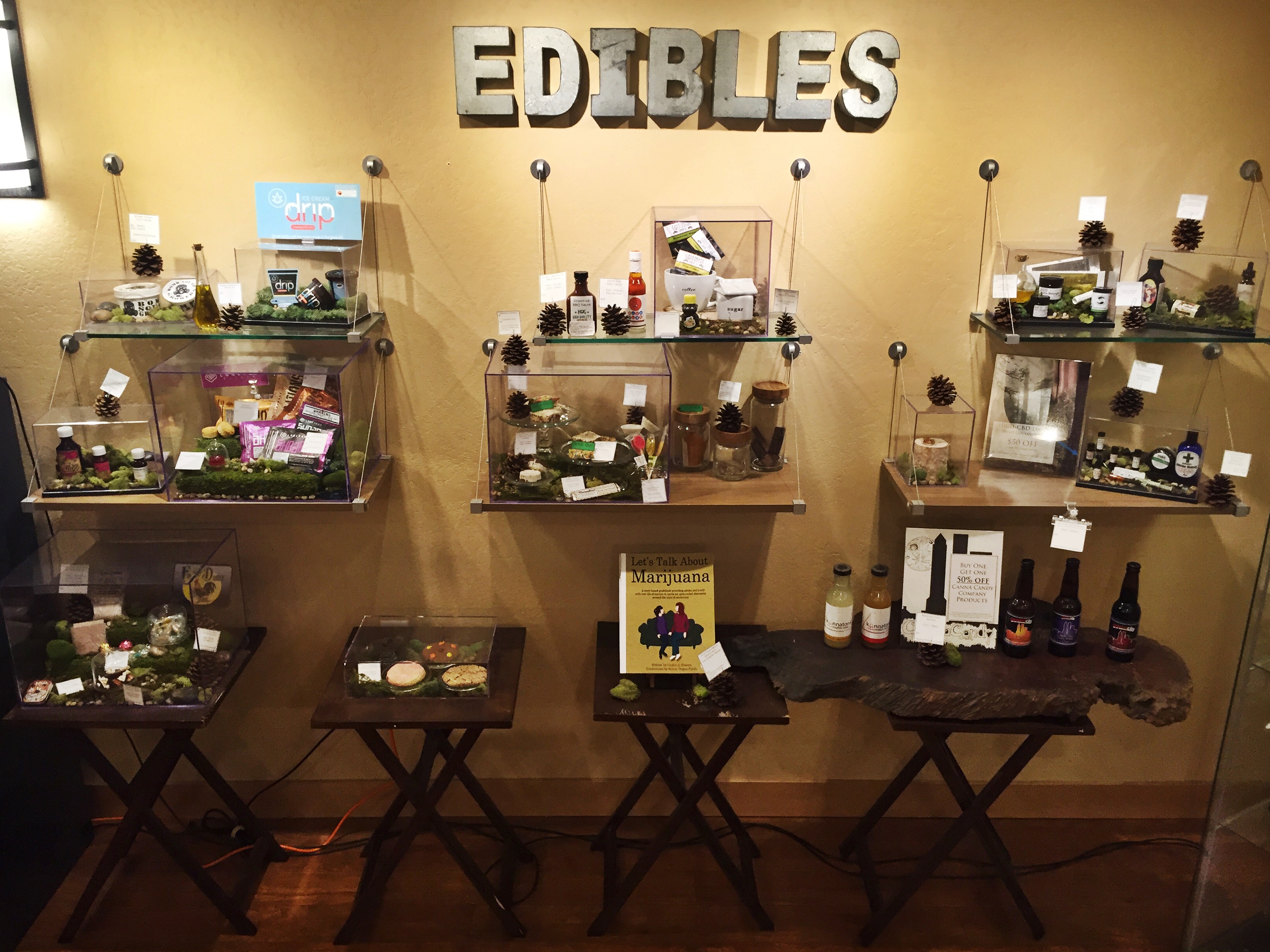 High Quality Compassion is a locally owned and operated dispensary in Corvallis. The budtenders are patients themselves who understand the patients' needs and are eager to educate customers on the nuances of cannabis. Stop by and see why people are raving about this location's quality and selection.
Index: 87.09
Last Month: #17
What People are Saying:
"The store looks great and the people are super friendly!" –Twang0817
10931 SW 53rd Ave Portland, OR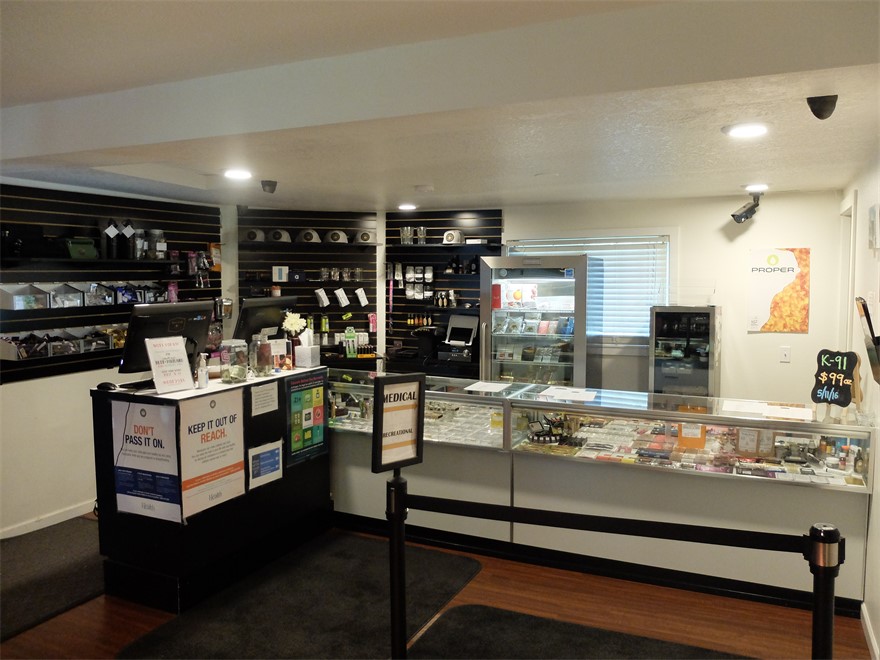 Nectar specializes in great deals on its huge selection of strains and more. The Southwest Portland store tests its product constantly to ensure the absence of mold, mildew, and pesticides, and champions a "clone to client" approach.
Index: 86.41
Last Month: #3
What People are Saying:
"I love this place! They always have a great selection and great deals. Always be sure to check Leafly for the daily deal." –Ulfgarthecolorful
Service and selection at CannaDaddy's raise the bar for both medical and adult-use cannabis in Portland. iPads set up in the colorfully painted Leafly lobby let visitors browse the full menu (including an extensive range of Budget, Mid, Primo, and Top flower selections) and find answers to FAQs prior to receiving face-to-face recommendations from a friendly, highly educated budtender.
Index: 84.98
Last Month: #36
What People are Saying:
"I know a lot of people are looking for recreational, but for the medical folks- I'm an RN, and use cannabis to make CBD ointment for a family member. I'm very impressed by the cleanliness and professionalism of Cannadaddy's staff, and the wide range of strains. They also have a lot of ointments, tinctures and edibles available. I'm always safe/comfortable going in there- as an older woman that's important to me. The security guys will even walk you to your car!" –artemiia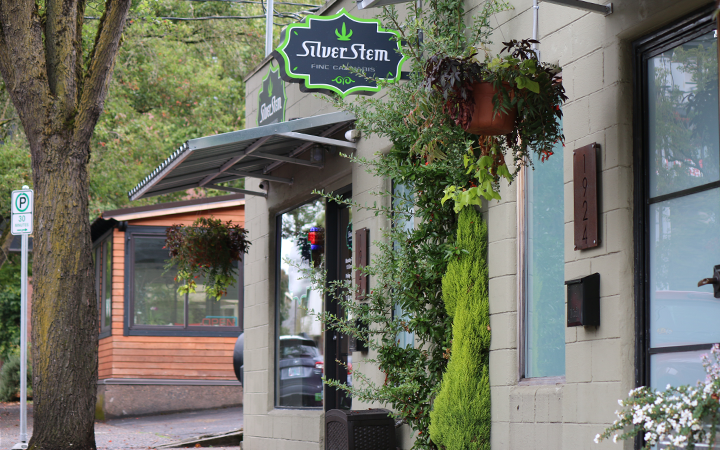 Silver Stem Fine Cannabis is working to create a world where everyone has the right to care for their own health using alternative medicine. The location provides patients with an understanding and knowledgeable staff who are eager to educate and empower patients. It's well-known for its quality product, safe practices, and transparent nature.
Index: 84.45
Last Month: #2
What People are Saying:
"I go out of my way to go to Silver Stem every time I need to shop. I've been to quite a few other recreational stores and dispensaries in the Portland area, and no other business has beat SS on service, quality and variety of flower, and a nice, cozy, friendly and welcoming environment. No overbearing hipsters or pretentiousness here. They treat all customers, from newbies to pros, with respect and that is incredibly important to me. I highly recommend them!" –Licketysplitter
Salem's TLC Cannabis Emporium carries well over 100 strains of flower alone, welcoming new and returning patients alike into a huge wood-lined showroom-style space and helping them navigate the extensive inventory to find the perfect product to take home.
Index: 84.16
Last Month: #6
What People are Saying:
"Best shop in Salem, great buds and awesome budtenders. Cody always helps me choose the perfect smoke!" –space.princess
The House of Leaves team prides itself on catering to the needs of every patient. This wheelchair-accessible dispensary offers senior and military discounts as well as daily deals, and patients always report leaving satisfied with the customer service and purchases.
Index: 83.63
Last Month: #18
What People are Saying:
"Great business. Employees are [knowledgeable] and very helpful answering all of our questions. Selection of product is great every time I visit. This is my go to store." –birdee27
Serving southern Oregon with an extensive product selection (particularly of concentrates, edibles, and pre-rolls), Green Valley Wellness has earned a stellar reputation for friendly staff, dependable quality, and fair pricing.
Index: 83.07
Last Month: #19
What People are Saying:
"Knowledgeable, helpful staff and great selection in all prices ranges on dry herbs. Good looking selection of medibles and concentrates as well." –WesP
Previous Oregon Leafly Lists
The Leafly List in Other Regions
Don't see your favorite dispensary on the list? Make sure you follow, rate, and review your favorite cannabis locations to let the world know where to find the best cannabis products, service, and atmosphere.
Want to see your business on the Leafly List?
*The October 2016 Leafly List uses customer feedback metrics from September 2016