THE LEAFLY LIST: NORTHERN CALIFORNIA
October 2016
The Leafly List ranks the top dispensaries and retail stores in each of the major North American cannabis markets every month. This region-specific version is designed to provide helpful, community-based information for cannabis consumers looking for the most relevant dispensaries in Northern California. It highlights the most talked-about locations in the state based on customer feedback metrics* and reviews of each location's quality, service, and atmosphere. Check out the Leafly List FAQ for more information on how dispensaries are ranked.
The Leafly List is based on 100% objective customer feedback and data collected by Leafly. Businesses CANNOT pay for a spot on the list.
1190 Coleman Avenue San Jose, CA
Airfield Supply Co. (formerly South Bay Healing Center) opened its beautiful new location last summer. The boutique-style collective is right near the airport and offers a selection of fine strains, concentrates, edibles, and clones.
Index: 96.29
Last Month: #2
What People are Saying:
"By far, THE best dispensary I have visited yet in the Bay Area. From the interior design to the atmosphere and service delivered, I give it a 10 on all accounts! Keep doing you Airfield and see you again real soon." –jbeck4
1859 Little Orchard St. San Jose, CA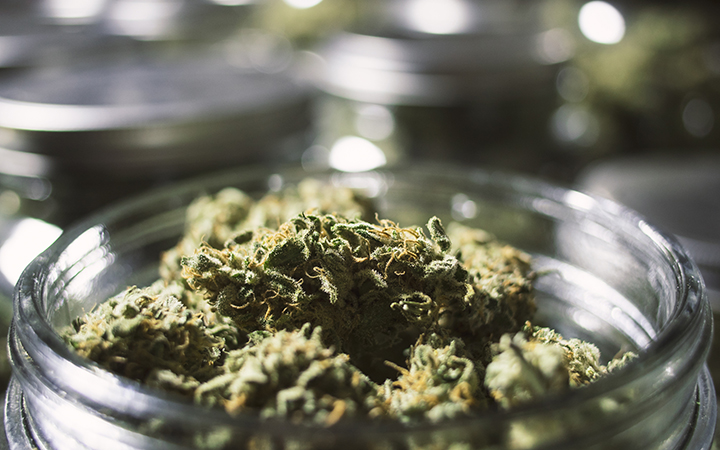 Lux is a community-oriented dispensary where the primary goal is to advocate a proactive approach to health management by providing a safe environment to dispense affordable medical marijuana. Located in San Jose, California, Lux operates out of The Plant shopping center, offering patients easy access to quality cannabis.
Index: 94.78
Last Month: #8
What People are Saying:
"This is the place to go! Great prices, great selection. Get personal with them and tell them what you are going through and the staff will guide you in the right direction as far as what you need for your meds." –shearer23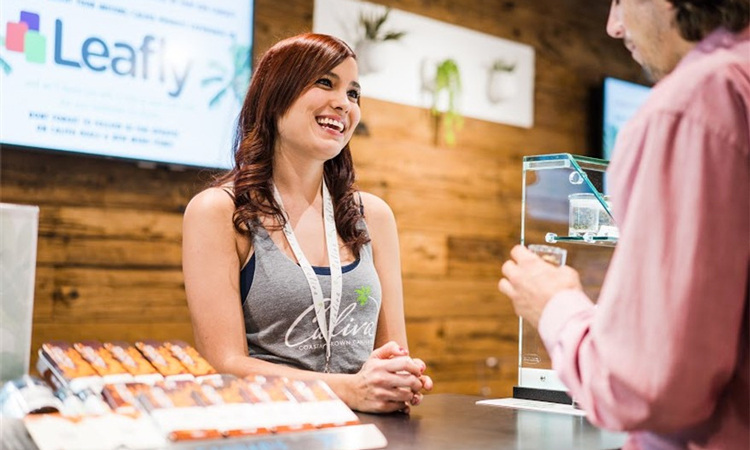 A premier cannabis collective in San Jose, Caliva opened its doors in July of 2015. Its clean, modern aesthetic makes for a comfortable atmosphere, and its high-quality cannabis mixed with its educated staff makes Caliva a top location on Leafly this month.
Index: 94.67
Last Month: #1
What People are Saying:
"Great facility with incredibly knowledgeable and friendly staff. Welcoming environment … would highly recommend." –droolingbed
2641 California 4 Suite #7A Arnold, CA
With 134 reviews, Little Trees has maintained a rare five-star rating on Leafly. Customers love the selection of strains, seeds, CBD products, edibles and more, as well as delivery services covering two counties.
Index: 93.51
Last Month: #14
What People are Saying:
"A great little jewel of a dispensary tucked into a beautiful location. Worth the drive. The shop is clean and pleasant. Service is quick. Great selection of top products. BEST feature is the knowledgeable helpful bud tenders." –gretchenbarker007
2520 Mission Street San Francisco, CA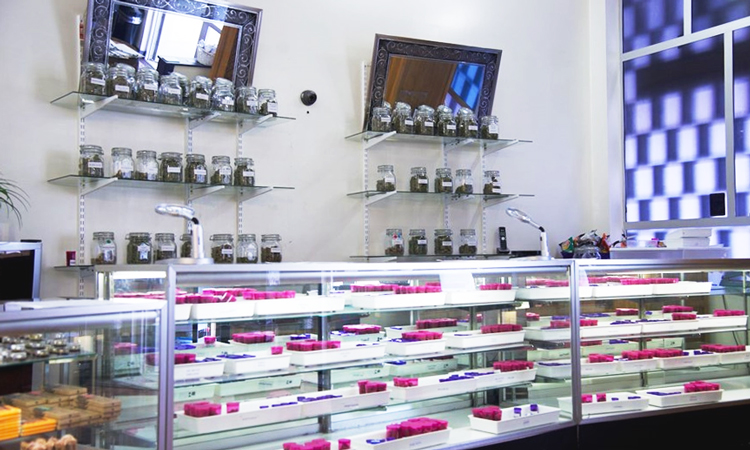 Appropriately located in the heart of San Francisco's Mission District, Purple Heart MD drives towards its mission of healing. Its friendly service and quality products all stem from its deep roots in the community, with benefits going towards four distinguished nonprofits from the bay: AGUILAS, the Shanti Project, the San Francisco LGBT Community Center, and the Breast Cancer Emergency Fund.
Index: 93.25
Last Month: #4
What People are Saying:
""My go to spot, I always recommend Purple Star to anyone that is looking to try out other dispensaries. The BOGO is killer, good quality! The herb is fire, good selection of edibles and cartiges! I've never had a bad experience here." –HSQUARED4
3912 Portola Dr. Ste. 1 Santa Cruz, CA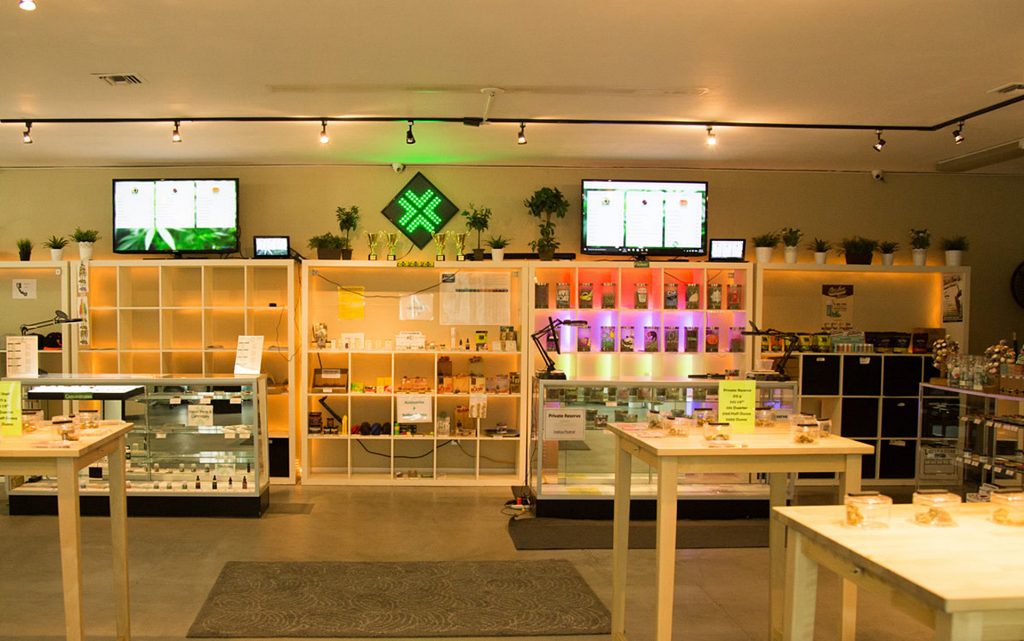 Green Acres focuses on premium, potent medications free of contaminants. The quality of each strain is ensured through extensive testing for THC, CBD, CBN, contaminants, and more. Patients also love the carefully curated mix of potent concentrates and epicurean edibles on the menu.
Index: 93.14
Last Month: #23
What People are Saying:
"amazing people always make me feel welcomed and at home … some of the best smelling and tasting buds ive had in a while." –jlocke929
Haze offers a huge selection of flowers, concentrates, edibles, and healthy clones. It's locally owned and offers compassionate options for all patients.
Index: 93.06
Last Month: #5
What People are Saying:
"Nice, clean, and pretty little shop. Friendly people and good selection. I also greatly appreciate the wide variety of high-CBD and CBD-only products. I will definitely be back." –sollunamar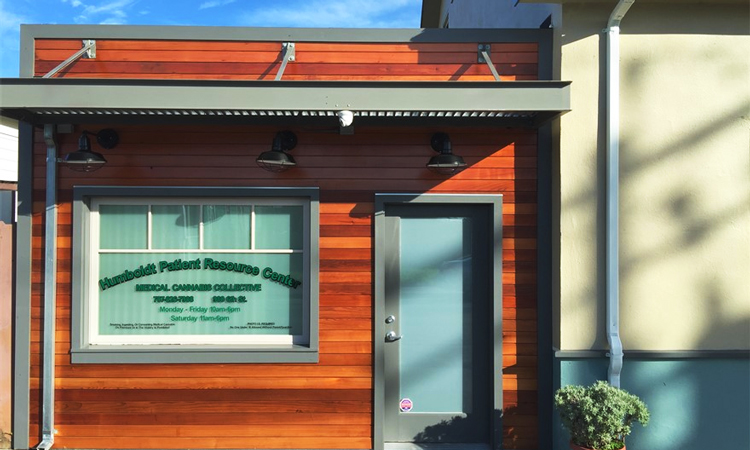 For more than 16 years HPRC has served Arcata and the surrounding Humboldt area. Its helpful, educated staff will help you find the cannabis that best suits your needs. HPRC can help you get your medical garden started with clones that it produces in its onsite garden. A commitment to safety through lab-tested products only furthers its comforting environment.
Index: 92.33
Last Month: #3
What People are Saying:
"This is the dispensary I was looking for…the quality of the medication [was] top notch and the customer service amazing. I drove from the LA area to see beautiful redwoods, and pick up some top quality medication. I was so blown away [by] this collective." –Queenluvsgreen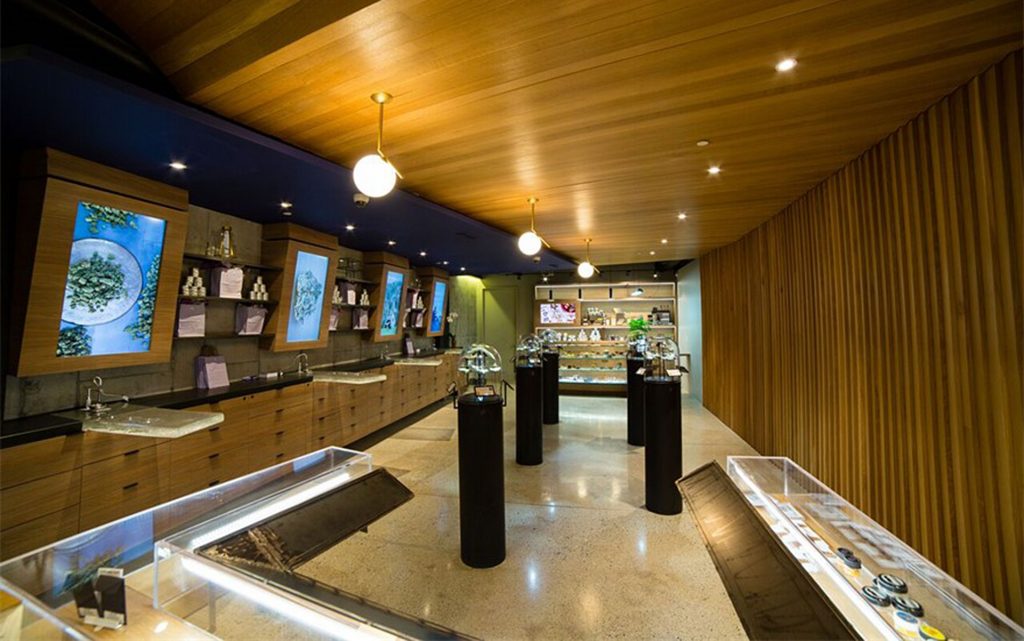 Jaw-dropping design and an above-and-beyond customer experience sets this SF dispensary apart. High-res screens set up around the room showcase products as well as beautiful photography, "floating flowers" are displayed in glass cases across the open floor plan, and patients are able to examine their medicine under a microscope prior to purchasing.
Index: 92.31
Last Month: #21
What People are Saying:
"Honestly, this place is an elite dispensary." –wrongsock
471 Jessie St Mint Plaza / SOMA San Francisco, CA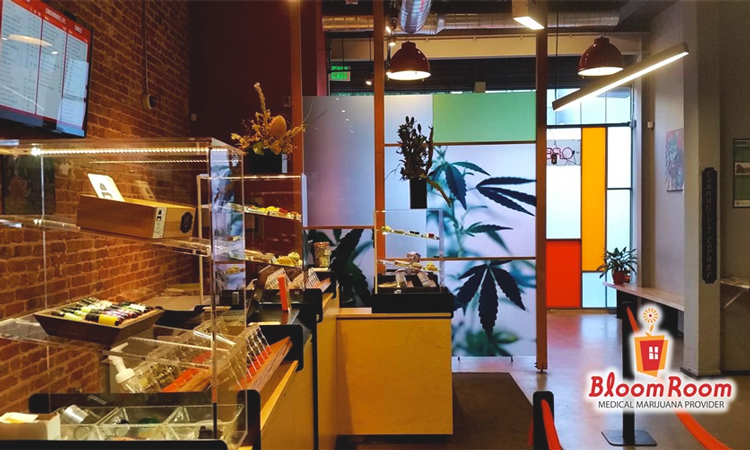 With taxes included on all of their many strains, along with 4 gram eighths and a friendly, inviting environment, what more could you ask for from a cannabis dispensary? The Bloom Room embraces its local community and stands for professionalism within the cannabis industry. Go check out its location when you are in the Bay Area.
Index: 92.2
Last Month: #7
What People are Saying:
"Have to say, this is the most friendly, good vibe dispensary I've been to. More like a family feel opposed to just making a quick sale. I also love how they have the flowers out in jars for you to look and smell at ease instead of asking for each one." –VanillaRice
Previous Northern California Leafly Lists
The Leafly List in Other Regions
Don't see your favorite dispensary on the list? Make sure you follow, rate, and review your favorite cannabis locations to let the world know where to find the best cannabis products, service, and atmosphere.
Want to see your business on the Leafly List?
*The October 2016 Leafly List uses customer service metrics from September 2016