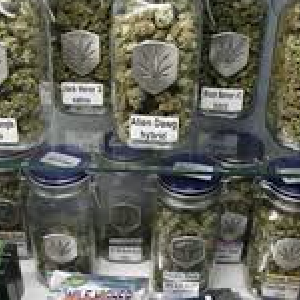 Recently, a study performed by the Strategic Marketing & Research Insight group noted that almost half of the state's visitors this year were influenced by legalized marijuana. If true, that would account for over $9.5 billion dollars to the state through tourism alone.
However, the Colorado Tourism Office was not having any of it. The office replied that the actual number was closer to 23 percent.
When confronted by the tourism office, Strategic Marketing admitted the finding had many faults. So, at the request of the tourism office, participants in the survey were contacted again to delve deeper into how marijuana effected their travel plans.
After the do-over, the data revealed, without surprise, that legal marijuana influenced younger travelers the most significantly, with 33% of people aged 25-34 saying that marijuana was one of the reasons they decided to vacation to Colorado.
Strategic Marketing & Research Insight breaks down a list of motivating factors for vacations by season. That 4 percent motivation for marijuana mirrors camping, biking, wine tours and horseback riding in the spring-summer-fall months, according to the group's survey results. The top activities that motivated vacationers to book a Colorado vacation in the warm-weather months were scenic drives, visits to state and national parks, dining at restaurants and shopping. In the winter, skiing is the overwhelming motivator for Colorado visitors.
Still, tax revenue from marijuana continues to climb for cities big and small. Medical and recreational marijuana sales in Colorado are expected to top $1 billion this year, filling municipal coffers. Denver, with the extensive network of marijuana stores, harvested $29 million in sales taxes and licensing fees in 2015.
A midsummer study by the Colorado Department of Revenue in 2014 showed out-of-state visitors account for half the marijuana sales in Denver and 90 percent in mountain communities. Statewide, tourists account for about 7 percent of marijuana demand, which the study estimated at 130.3 metric tons.