Special Mahalo to Our Premier Event Sponsor Mālie Cannabis Clinic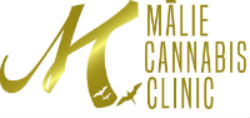 The Mālie Cannabis Clinic was established in 2016 and is the first Nurse Practitioner lead cannabis clinic in the state of Hawaii. Mālie Cannabis Clinic provides medical marijuana evaluations, education, and electronic approval for the Department of Health 329 medical marijuana cards.
Special Mahalo to Our Sponsors
Let's Talk Hemp (LTH) is your online source for hemp industry news, information, education and events. LTH, the premier broadcast outlet for WAFBA and NoCo Hemp Expo, has grown into a multifaceted media platform delivering hemp news, lifestyle and education via the hemp industry's most popular weekly newsletter and podcast series.
Experts Presented Topics Impacting Hawaii 
Each presenter provided a wide window of insights that anyone apply in your own healing journey. Growers, patients, industry investors and government agencies will benefit from watching this event. 
8:45am – Elizabeth Knight from the Colorado set the stage for the day with an unifying event introduction.
Several presenters and attendees shared a heartfelt introduction to our keynote presenter and how she has changed so many lives. Alice O'Leary Randall then gave everyone a sense of belonging and hope in her keynote presentation, "Hawaii: There From The Start". 
9:00am – Presenters began sharing their expertise on a variety of topics. Live presentations were supplemented with slides presenters. View Topics
Attendees enjoyed a full experience from home. Patients were able to medicate without fear of being in public spaces.
If gathering is allowed in your area, grab some friends, put the big screen on the lanai or in the greenhouse and participate in the discussions following the presentations.
Attendance was free thanks in part to the Malie Cannabis Clinic, our friend and event sponsorship by Me Fuimaono-Poe. Talofa Me!