If you've ever been to a restaurant on Valentine's Day, you know what a headache it can be. Reservations made weeks (sometimes months) in advance, slow service, crowded parking lots – it's a chore. It's no surprise that some couples opt to stay home and cook for each other rather than battling the legions of lovesick couples. If you're culinarily inclined and in a cannabis-friendly partnership, make your sweetie a Valentine's Day meal they'll love (almost) as much as they love you.
As always with edibles, start low and go slow! Microdosing can be as satisfying as going whole hog, so don't feel like you have to infuse all three courses in order to make it special. One friend of mine suggests only infusing the appetizer so that when it comes time for the entree and dessert, your taste buds will be on cloud nine. And if you find CBD-infused oil at a dispensary (or make your own from a high-CBD strain) you can just as easily enjoy this infused meal without any psychoactive effects.
To begin, you'll need to be honest with yourself about your cooking prowess – for instance, if you tend to burn water, you may be better off choosing something pre-made. There's absolutely no shame in that, and the bonus is that you know you're getting precise doses (as opposed to trying to calculate the potency of your homemade version, which can be tricky). One great and easy way to do this is with a box of infused chocolates; options such as this sampler from California's To Whom It May let you choose your own dosage ranging from 2.5 to 45 milligrams, thus customizing your experience.
For those who are confident in the kitchen, one of the simplest ways to add cannabis to a meal is with cannabis-infused cooking oil. Coconut oil and olive oil are the most commonly used and are highly recommended, but canola oil is a good option if you'll be cooking with higher heat.
The following appetizer and entrée incorporate cannabis-infused cooking oil, while the dessert uses infused dark chocolate bars. To make non-infused versions of any or all of them, simply switch out the infused ingredient for its non-infused counterpart!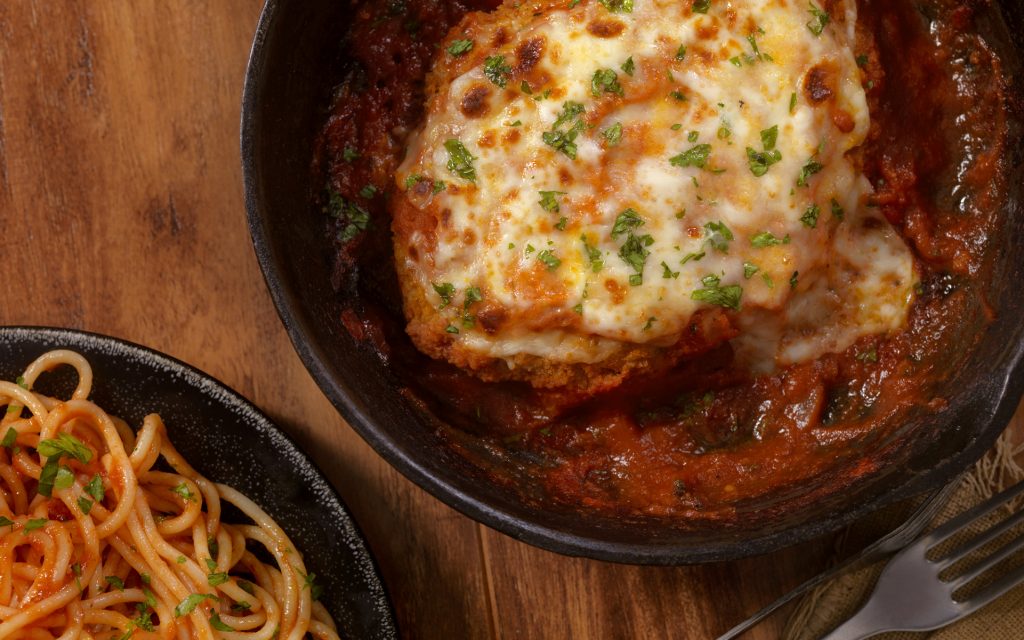 Note: The amounts of cannabis cooking oil and chocolate specified in these recipes is a very loose suggestion; the actual amount you use should be modified based on the strength of your oil and the potency you desire. Dosing homemade edibles can be tricky (click here to learn why), so the best way to test for potency is to start with one portion of a serving, wait one to two hours, then make an informed decision on whether to consume more. Always dose carefully and listen to your body, and never drive under the influence of cannabis.