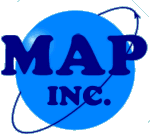 URL: http://www.mapinc.org/drugnews/v16/n509/a04.html
Newshawk: http://www.drugsense.org/donate.htm
Votes: 0
Pubdate: Thu, 28 Jul 2016
Source: Reno News & Review (NV)
Column: Upfront
Copyright: 2016, Chico Community Publishing, Inc.
Contact:
Website:
Details: http://www.mapinc.org/media/2524
Author: Dennis Myers
POT TALE OF THE WEEK
In a letter to the Reno Gazette-Journal, Genoa prohibitionist Jim Hartman wrote, "Teen and adolescent marijuana use is now 74 percent higher in Colorado than the national average. Teen and adolescent alcohol use has also gone up since legalization. In fact, alcohol sales across the board have increased since marijuana legalization."
According to the latest annual "Healthy Kids" study released last month by the Colorado Department of Health, marijuana has stayed at the same level since legalization. The last pre-legalization year in Colorado, teen pot smoking was at 22 percent. It dropped after legalization to 19.7 percent, and is now at 21.2 percent. This reflects the number who said they had used marijuana in the past month.
Two federal surveys in 2014 also found a decline in teen marijuana use after legalization in Colorado and Washington. Those were the 2014 Monitoring the Future study conducted jointly by the University of Michigan and the National Institutes on Drug Abuse, and the National Survey on Drug Use and Health conducted by the U.S. Department of Health and Human Services.
As for alcohol, it appears that it has always been the drug of choice for Colorado teens. In 2012-the year of marijuana legalization-Colorado officials were pleased that teen alcohol use in the Healthy Kids survey had dropped from 75 percent in 2005 to 65 percent in 2011. It is now down to 30 percent in the new Healthy Kids survey. Incidentally, 65 percent is also the number of Colorado teens who have never tried marijuana in the new survey.
The new Healthy Kids survey-which covers 2015-says Colorado figures are in line with national statistics.
There is one study, released last month, that shows marijuana use by the Colorado young rising-but it was released by an advocate prohibitionist program called Smart Approaches to Marijuana, whose slogan is "Preventing Another Big Tobacco," and its release of the survey was accompanied by language that does not normally accompany serious research ( "In Colorado especially, Big Marijuana has been allowed to run wild" ). The reason for its existence is to oppose marijuana. But even its numbers, stripped of the prohibitionist spin, show that Colorado post-legalization teen marijuana use has never reached pre-legalization levels.
The Question 2 ballot measure in Nevada provides for regulation of marijuana in part by permitting use only by adults.
Fact checker BACKS Reid
When U.S. Sen. Harry Reid of Nevada was misrepresenting Mitt Romney's taxes in 2012, he was called on it by Politifact, the fact-checking site. He denounced the site.
What goes around, and all that-Politifact last week mostly upheld one of Reid's attacks on the Koch brothers. Reid said, "Koch Industries churns out more climate-changing greenhouse gases than oil giants Chevron, Shell and Valero."
Politifact's Riley Snyder found: "Reid's claim accurately calls on facts established in a well-respected study of corporate pollution. Koch Industries does produce more greenhouse gas emissions than the oil companies listed by Reid. But it's a somewhat misleading, apples-to-oranges comparison, because there are more Koch facilities that cover more industries compared to the oil companies. The statement is accurate but needs additional information. That meets our definition of Mostly True."
Politifact, established by the St. Augustine Times in 2007, won the Pulitzer Prize in 2009 for its work on the 2008 campaign. Politifact has recently been growing like other corporate entities. To see how Reid has done on Politifact over the years, go to www.politifact.com/personalities/harry-reid.
---
MAP posted-by: Jay Bergstrom