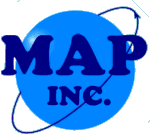 URL: http://www.mapinc.org/drugnews/v16/n496/a11.html
Newshawk: http://www.drugsense.org/donate.htm
Votes: 0
Pubdate: Sat, 23 Jul 2016
Source: Los Angeles Times (CA)
Copyright: 2016 Los Angeles Times
Contact:
Website: http://www.latimes.com/
Details: http://www.mapinc.org/media/248
Author: Abby Sewell
PROPOSED POT TAX MAY BE PULLED
L.A. supervisors appear poised to nix measure that would help pay for homeless housing and services.
Less than two weeks after voting to pursue a tax on marijuana businesses to help pay for housing and health services for the homeless, Los Angeles County supervisors appear poised to pull the measure from the November ballot.
County officials debated several potential tax measures to fund expanded efforts to reduce homelessness in the county, including a "millionaires tax" on high-income earners, a sales tax and a property tax, but those proposals ran into roadblocks or failed to get the needed level of support on the board.
The board ultimately approved the marijuana tax measure in a 3-2 vote this month. County analysts estimated that the proposed 10% levy on the gross receipts of marijuana businesses would raise up to $130 million a year for mental health and substance abuse treatment, rental subsidies, emergency housing and other services aimed at getting people out of homelessness.
But the bulk of that revenue would come only if California voters decide to legalize recreational marijuana in a separate November measure.
On Friday, Supervisor Sheila Kuehl, who wrote the marijuana tax proposal, introduced a new motion to rescind the vote and stop the measure from going on the ballot.
Kuehl said there had been "a good deal of ambivalence" about the marijuana tax proposal among service providers, particularly substance abuse treatment providers, who were not enthusiastic about legalizing marijuana. She said she worried it would be difficult to get the needed two-thirds majority among voters without a united front of support among homeless advocates.
"We certainly didn't want to raise millions of dollars for a campaign and have it fail by two or three points," she said.
The withdrawal of the marijuana measure would probably mean that no county tax measure on homelessness will appear on the November ballot, which is already crowded with tax proposals, including a $1.2billion bond initiative by the city of Los Angeles to build more housing for the homeless. That money could not be used to pay for services.
The ballot is also expected to include a countywide sales tax increase to fund transportation projects, a parcel tax for parks and a community college bond measure.
Ruth Schwartz, executive director of Shelter Partnership, said she would be disappointed not to see a county homeless measure on the ballot in November but understood the discomfort with a marijuana tax. She said she would like to see a sales tax on a future ballot.
"I'd rather it be the right thing, something that can fund projects at a sufficient level," she said. "I'm disappointed that it didn't work out this time, but I'm not heartbroken."
The marijuana tax proposal was also complicated by the fact that both recreational and medical pot businesses are banned in unincorporated areas.
Ariel Clark, chair of the Los Angeles Cannabis Task Force, a marijuana industry advocacy group, said in a statement, "It's premature to talk about what L.A. will do with cannabis tax revenue. Today, cannabis businesses are banned in L.A. County and illegal in the city of L.A. We need fair local licensing laws that align with state law. Until then, proposals like these are wishful thinking."
The county passed a wide-ranging plan to reduce homelessness in February and budgeted about $100 million this year to pay for the programs, but that money is one-time funding. Officials say it will take about $450 million a year to make a significant dent in the problem, not including the cost of building housing.
The countywide homeless population was nearly 47,000 as of this year's count by the Los Angeles Homeless Services Authority, and the number of people sleeping outside in encampments in parks and on sidewalks or in vehicles has increased substantially in recent years.
Supervisor Mark Ridley-Thomas – who voted against the marijuana tax along with Supervisor Michael D. Antonovich – had pushed for a quarter-cent sales tax measure, which would raise an estimated $355 million a year. But that proposal would have required a four-fifths vote of the board to place it on the ballot, and Ridley-Thomas was unable to round up the needed fourth vote in a vote this month.
Ridley-Thomas said in a statement that he is "confident that the board will roll up its sleeves and choose an approach that will sufficiently and sustainably address the crisis of homelessness," but did not say whether he is still hoping to get a measure on the November ballot.
The county could potentially pursue a measure next year. November's election will usher in two new board members and is widely expected to shift the board to the left, meaning there could be four votes for a sales tax at that point.
---
MAP posted-by: Jay Bergstrom