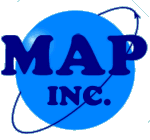 URL: http://www.mapinc.org/drugnews/v16/n514/a04.html
Newshawk: http://www.drugsense.org/donate.htm
Votes: 0
Pubdate: Sat, 30 Jul 2016
Source: Press Democrat, The (Santa Rosa, CA)
Copyright: 2016 The Press Democrat
Contact:
Website: http://www.pressdemocrat.com/
Details: http://www.mapinc.org/media/348
Author: Guy Kovner
MEDICAL POT LICENSING BEGINS WITH A SURVEY TO GROWERS
California's ground-breaking effort to license medical marijuana growers started with an online anonymous survey this week that got more than 1,000 responses from prospective applicants for licenses that won't be issued until 2018.
The survey, conducted by the state Department of Food and Agriculture's Medical Cannabis Cultivation Program, is intended to "help us get a sense of how many of those folks" are interested in licenses, said Jay Van Rein, an ag department spokesman.
"Word is getting around," he said, noting that grower organizations have been "supportive" of the survey, which began Monday and will continue through Aug. 12.
Hezekiah Allen, executive director of the California Growers Association, said he was pleased with the initial response, calling it evidence that "the times are changing," as weed farmers warm up to the benefits of regulation as opposed to the risks of law enforcement raids.
Growers who have been in legal shadows since California voters approved medical marijuana in 1996 are "now feeling that it's actually safer to be on the list," Allen said.
Allen's group sent emails to about 5,800 people urging them to participate in the survey, describing it as "completely anonymous" as well as "short and sweet" and free.
Licensing of medical cannabis growers, distributors, manufacturers, testing labs and dispensaries was established by the Medical Marijuana Regulation and Safety Act signed late last year by Gov. Jerry Brown.
California's cannabis industry, centered in the Emerald Triangle of Mendocino, Humboldt and Trinity counties, accounts for nearly half of the nation's booming $2.7 billion market in legal cannabis, according to the ArcView Market Research firm.
Still, 1,000 respondents represent a small fraction of the state's pot farmers, estimated at 30,000 to 80,000, Rein said, based on estimates by industry representatives.
Allen, whose association counts about 650 dues-paying members, including about 160 on the North Coast, pegs the number of farms at 50,000 to 60,000.
About 30 percent of growers won't qualify for licenses, he estimated, because they are either illegally trespassing or out of compliance with state regulations by being too close to a stream or on an undersized parcel of land.
The largest barrier for growers interested in a license will be their location in a city or county that bans cultivation, Allen said. The state law requires growers to obtain a local government permit before applying for a state license.
Santa Rosa has authorized medical pot cultivation on industrial-zoned property, with permit fees ranging from $2,445 to $10,676. Three businesses have applied for permits, but none have yet been approved.
The online survey, which does not ask for names or addresses, requests that respondents indicate what type of cultivation license they want, based on the size of the grow, and what county it would be in.
Responses haven't been processed yet, so the proposed locations have not been tallied, Rein said.
Allen said the survey is an attempt by the state to assess the demand for cultivation licenses so it can set license fees, which by law can only cover the cost of administering the regulatory program. Licenses won't be available until Jan. 1, 2018.
---
MAP posted-by: Jay Bergstrom