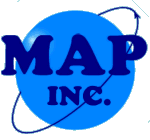 URL: http://www.mapinc.org/drugnews/v16/n488/a03.html
Newshawk: http://www.drugsense.org/donate.htm
Votes: 0
Pubdate: Wed, 20 Jul 2016
Source: Chico Enterprise-Record (CA)
Copyright: 2016 Chico Enterprise-Record
Contact:
Website: http://www.chicoer.com/
Details: http://www.mapinc.org/media/861
Note: Letters from newspaper's circulation area receive publishing priority
HERE WE GO AGAIN ON COUNTY MARIJUANA RULES
Is anyone else suffering from marijuana initiative fatigue? We certainly are.
A month after voters rejected two efforts by the marijuana industry to overturn laws enacted by Butte County supervisors, marijuana advocates have qualified another effort for the November ballot.
This latest one, like some of the others, is an attempt to allow the marijuana growers to write their own rules because they don't like what the elected officials have done.
Based on their track record so far, the latest initiative doesn't have much of a chance. Voters are growing more and more distrustful of their efforts.
The efforts continue, though, because it's a power play. The cannabis industry is sending a message to the supervisors that no matter what they do, the growers have the power and especially the financial backing to challenge their decisions at the polls. Each petition drive is a little jab. It's a jab that doesn't draw blood, but a jab nonetheless.
Their hope is apparently that eventually the voters will stop paying attention and the growers will get what they want. Instead, the opposite seems to be taking place. People are tired of being asked the same question over and over again, so they have been favoring the county-approved rules.
Here's a quick history of efforts by the supervisors to provide guidelines for growers.
In June 2012, cannabis advocates challenged county restrictions with Measure A. Fifty-five percent of voters agreed with the supervisors. In November 2014, growers challenged Measure A again. This time 60.2 percent approved to stay the course. A companion measure written by growers was rejected by 65.8 percent of voters. In June 2016, growers challenged two more supervisor decisions on marijuana cultivation. One passed with 59.5 percent of the vote against the growers. The other passed with 58.5 percent.
The newest challenge will be discussed by supervisors at Tuesday's meeting. Proponents gathered nearly 12,000 signatures and enough were verified to qualify it for an election, unless supervisors vote to enact the industry-written laws immediately. Don't expect that.
Instead, voters will again decide terms and limits on growing, manufacturing, testing and more – including overturning the county's ban on dispensaries.
The timing seems odd since voters statewide will be deciding whether to legalize marijuana on the same ballot. That would change everything – including cultivation rules.
Growers who operate on the black market are split on legalization, however. Many of them think the way things are now works just fine, especially the part about no taxation or licensing. In fact, when legalization was on the ballot in 2010 and failed, the three counties in the Emerald Triangle – Humboldt, Mendocino and Trinity – all voted against it.
With legalization and its possible aftermath uncertain, it's business as usual for growers here. Unfortunately, that means another ballot measure.
---
MAP posted-by: Jay Bergstrom