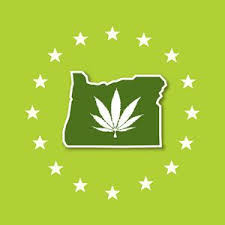 Written by Cannadad from cannadad.com
Three referendums on marijuana sales are now in the hands of Pendleton voters.
Pendleton City Council entertained well over an hour of zealous testimony from community members before delivering a unanimous vote passing a series of ordinances and resolutions that officially places medical and recreational marijuana sales as well as a local 3 percent tax on the November ballot. These three issues will be presented as separate questions on the ballot, with the condition that all must pass or none will.
Audience members professed their support for the overturning of the local bans on cannabis businesses and explained their wishes for safe access to cannabis and the want to keep local money local instead of watching it travel to Walla Walla Washington. Walla Walla is home to the nearest retail cannabis locations to Pendleton.
Erin Purchase, a nationally known advocate for medical cannabis and pediatric cannabis therapy talked passionately of the benefits that cannabis provided her daughter, Brave Mykayla Comstock during her arduous fight against childhood leukemia, stating that other families in the area deserve the same option.
Community members who do not partake in either form of cannabis delivered testimony that allowing cannabis retailers to open businesses would strain the currently thriving local black/grey market and bring much-needed revenue to the city, create jobs and initiate new growth.
Dispensary owners Mike Mullins of Happy Valley, Oregon testified on how his state licensed 1000 square foot dispensary employed over 21 people full-time. Catching the interest of Mayor Phillip Houk, he shared that they did their banking at a local credit union, which has been a concern for a large share of city councilors who have worried that local marijuana businesses would not be able to keep their money in a federally insured bank, thus creating a public safety concern.
This small Eastern Oregon city is setting the tone for the rest of rural Oregon as they move forward with a progressive stance, now it is time for local proponents to educate the local residents in hopes of gaining a yes vote for each of the three questions in November.